Why Do I Need a Filling If My Tooth Does Not Hurt?
Posted on November 14, 2016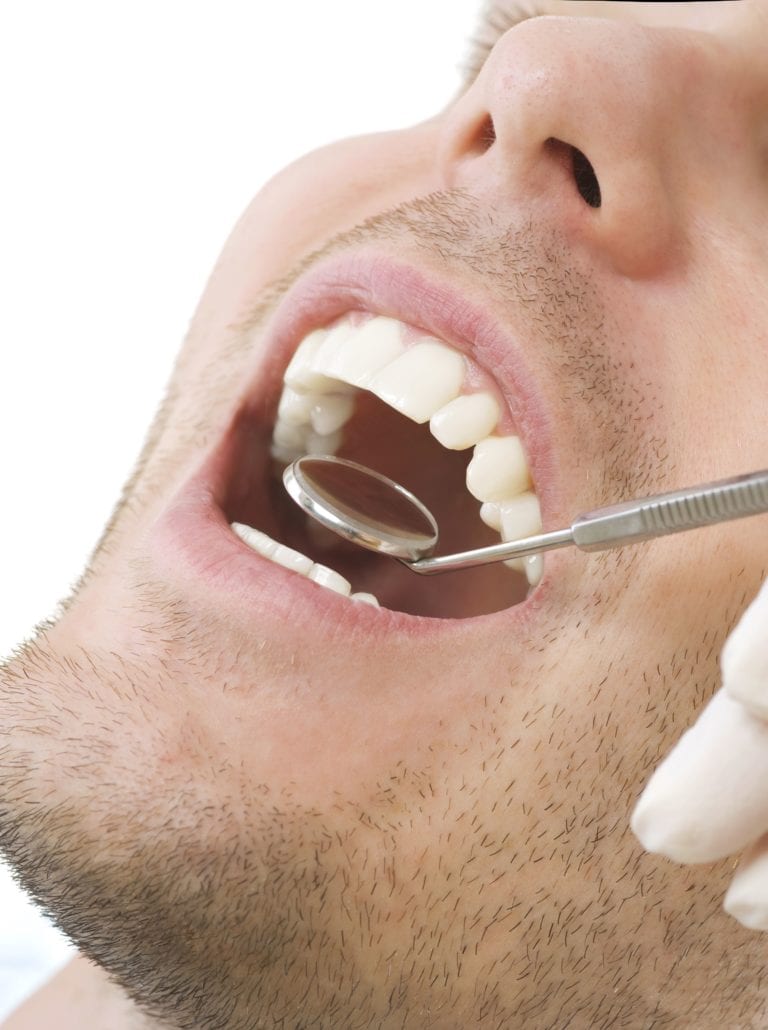 Most people know that when they experience intense pain with their teeth such as a toothache, it's time to see your local dentist. Many San Francisco patients won't hesitate to schedule an appointment if they're in extreme discomfort and pain. However, it's when patients don't experience any toothaches that they tend to neglect their dental needs.
When you have a toothache or tooth sensitivity, your dentist can help solve the problem to make your pain and discomfort go away. Usually, the root of the problem has to do with a cavity, or an old cavity that has resurfaced. While pain is the most common sign that you may need dental fillings, sometimes you may need one even if you're not having any symptoms. Patients who want to ensure long-term dental health should seek out expertly trained professionals like Dr. Skoulas. At our comfortable San Francisco office, she can perform a detailed examination to make sure that dental fillings are what's needed to solve the issue.
Why Pain Isn't Always the Best Indicator of a Problem
Most San Francisco patients don't realize that when you first start to get a cavity, you may not always feel its effects. The cavity starts to form deep in your tooth and slowly eats away at the structure. The cavity gradually forms over time and dissolves the enamel on your tooth. The reason that we recommend patients seek dental fillings before toothaches are because usually preventing a cavity is the best for your teeth's long-term health. Usually, when the pain is extreme, it means that your tooth has gotten to its worst point and may be almost completely dissolved from the cavity. By that time, you may need a more expensive treatment such as a root canal, which can also be a lot more painful. If you don't treat your cavity, you also will experience unfortunate symptoms such as rotted, destroyed teeth.
Benefits of Dental Fillings
We recommend dental fillings as a solution before you start to experience intense tooth pain. Dental fillings are non-invasive and are an excellent solution to cavities for San Francisco patients. Dr. Skoulas uses special components and bonding systems when caring for your teeth so that your dental fillings are of the highest quality. She chooses fillings that minimize postoperative sensitivity so that the process is comfortable for you. Also, as a cosmetic dentist, she carefully chooses a color and shade that matches your teeth perfectly.
The Process of Dental Fillings
After she identifies that you are in need of treatment, patients will come in for an appointment that lasts roughly around 20 minutes. Dr. Skoulas will remove your cavities and use dental fillings chosen specifically for your teeth. Afterward, she will chemically bond your fillings to your teeth to ensure that they are securely placed. Patients may feel slight sensitivity in their teeth directly after the procedure, but because of the way Dr. Skoulas places fillings, your discomfort will be minimal. Once the sensitivity goes away, you can enjoy your newly restored white smile once again.
Schedule an appointment today with Dr. Skoulas if you suspect you might need any dental fillings. San Francisco patients can contact us by phone or online.
Recent Posts
Contact Us
Skoulas DDS - The SF Cosmetic Dentist
450 Sutter Street, Suite #1616
San Francisco, CA 94108
Monday | 9am - 6pm
Tuesday | 9am - 6pm
Wednesday | 9am - 6pm
Thursday | 9am - 6pm
Friday | 9am - 6pm
Saturday | Closed
Sunday | Closed