Skoulas DDS provides cosmetic dentistry services in San Francisco, CA. To make an appointment or receive more information, call our office at 415-757-0110.
What Is Cosmetic Dentistry?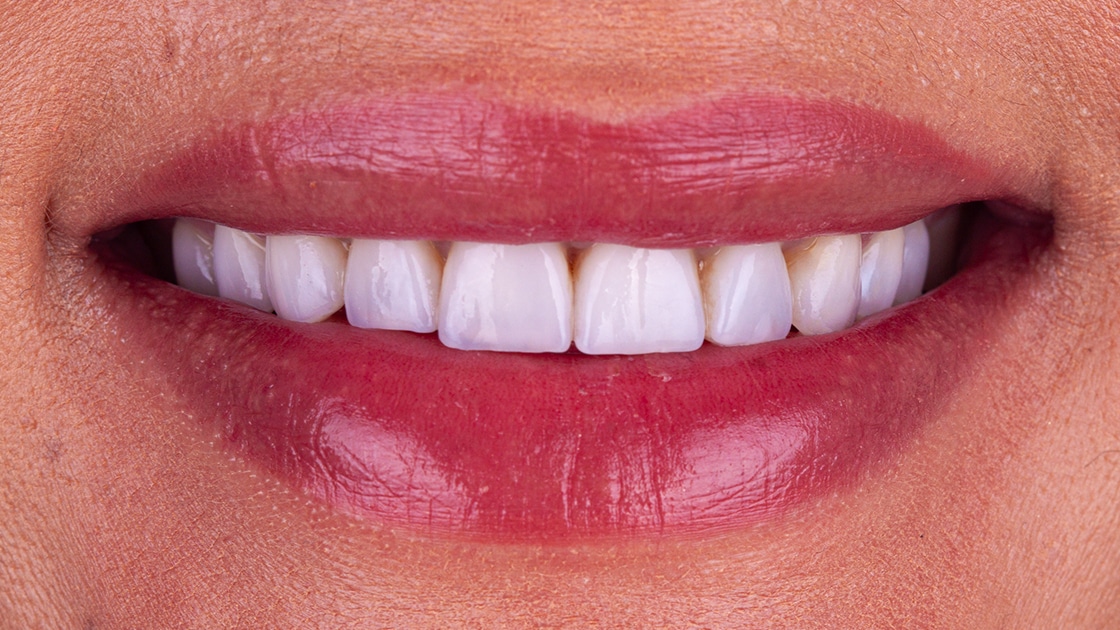 Cosmetic dentistry is the art of enhancing a patient's smile through aesthetic modifications. Much thought goes into choosing the proper treatment to create a beautiful smile and changing the appearance. Treatment suggested can range from veneers to teeth whitening. Skilled cosmetic dentists like Dr. Skoulas may choose one or multiple methods to give patients optimal results.
Benefits of Cosmetic Dentistry

Why Choose Skoulas DDS?

Dr. Skoulas has dedicated her career to cosmetic dentistry and has taken numerous additional courses over the past 15 years in the art of aesthetic dentistry, as well as full mouth reconstruction. Initial cosmetic consultations are 30 minutes and all options for completing your goals will be presented. The office, her team, and the level of care Dr. Skoulas provides are unparalleled as you will find in getting to know her and her passion for making people smile.
Procedures Offered:

Full Mouth Reconstruction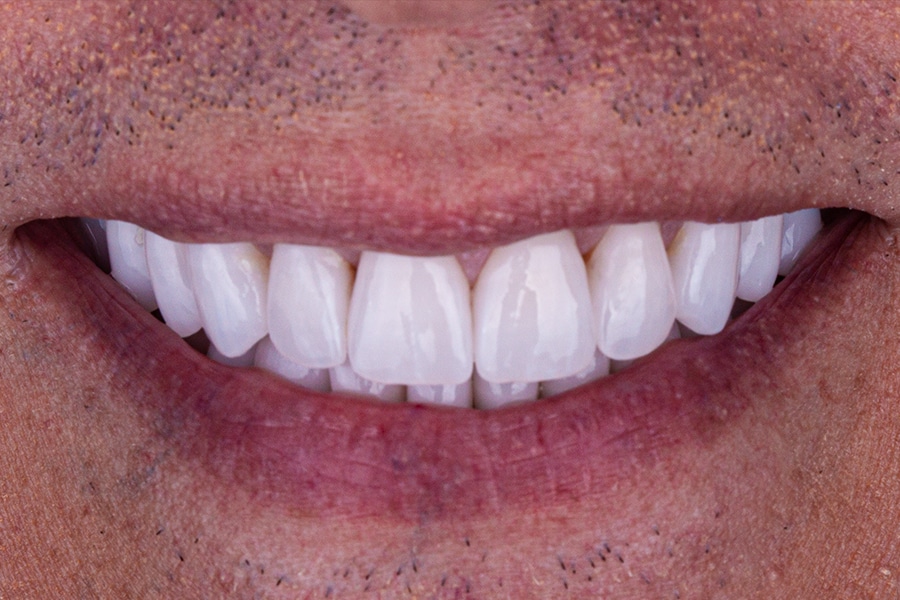 Full mouth reconstruction involves replacing or rebuilding all of a patient's teeth. A full mouth reconstruction addresses the size, color, shape, and position of each tooth, recreating a more youthful appearance in the smile and a properly functioning bite. Full mouth reconstructions can encompass many procedures ranging from crown and bridge, implants, veneers, to dentures. This treatment repairs problems caused by decay, misuse, trauma, or congenital issues and provides each patient with a cosmetically enhanced appearance.
Smile Makeovers
A smile makeover is less extensive than a full mouth reconstruction and is based on making the smile as beautiful as possible. Procedures like veneers, bonding, crowns, and teeth whitening combine to produce a rejuvenated smile.  
Learn more about Smile Makeovers
Veneers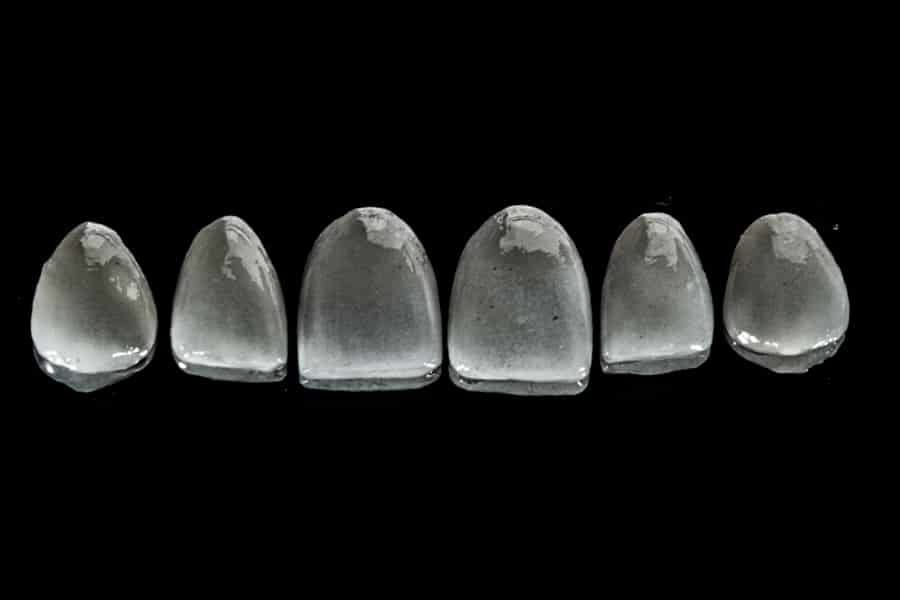 An expert in the placement of dental veneers, including either porcelain or composite veneers. Veneers are placed on the front surface of the teeth in order to reshape the appearance of the teeth aesthetically. Her veneers are minimally invasive and extremely conservative. She does not remove ANY tooth structure if it is not needed to adapt the teeth cosmetically or functionally.
She determines the best treatment for each patient based on the positioning of their teeth and their goals and will provide all options upon initial consultation for review.
Dr. Skoulas is a member of the American Academy of Cosmetic Dentistry and is working towards accreditation.
Learn more about Porcelain Veneers
Learn more about Composite Veneers
Invisalign®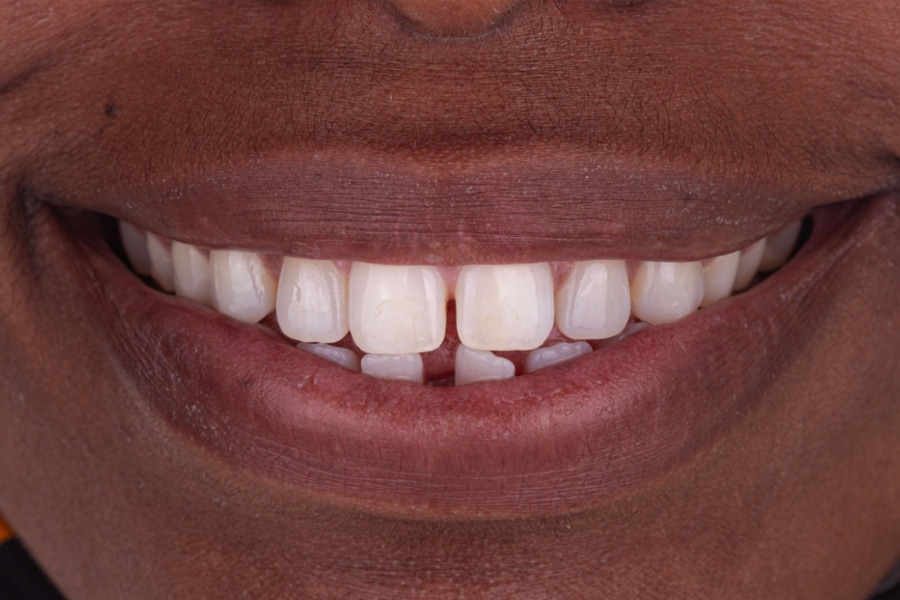 Dr. Skoulas is a Platinum Plus Invisalign provider and a member of the American Academy of Clear Aligners where she is completing a fellowship! Completing around 100 cases of Invisalign every 6 months, Dr. Skoulas knows how to make the Invisalign process efficient and clear, with most of her  Invisalign cases completed within 6 months to a year. Oftentimes, Invisalign may be the first step in a smile makeover process to reposition the teeth prior to cosmetic enhancement.
Dr. Skoulas begins every Invisalign case with a thorough 30-minute Invisalign consultation and photographs.
Learn more about Invisalign®
Teeth Whitening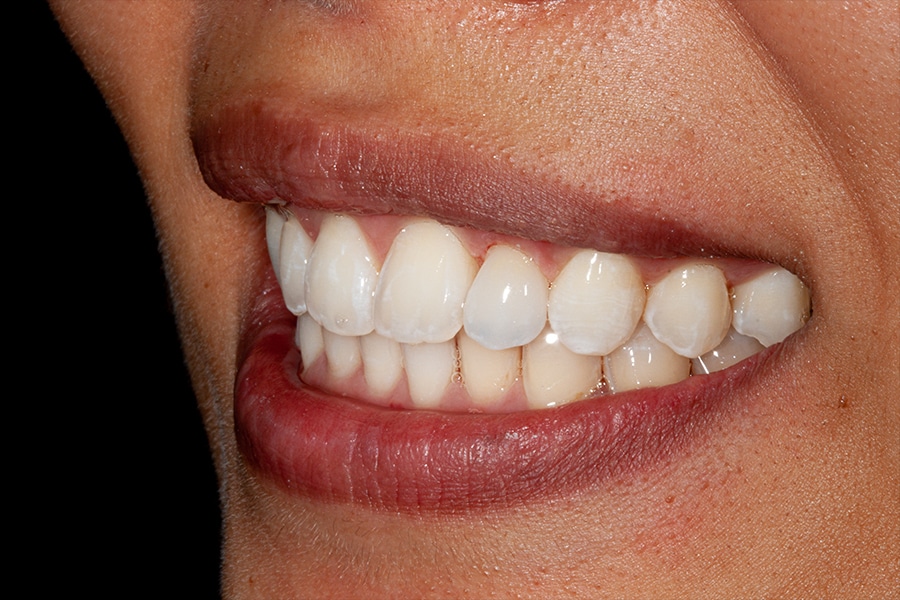 We offer both in-office and take-home whitening solutions. In-office whitening produces stunning, immediate results in just one or two visits, while take-home teeth whitening allows patients to be in control of their final result and brightness.  
Learn more about Teeth Whitening
Dental Crowns & Bridges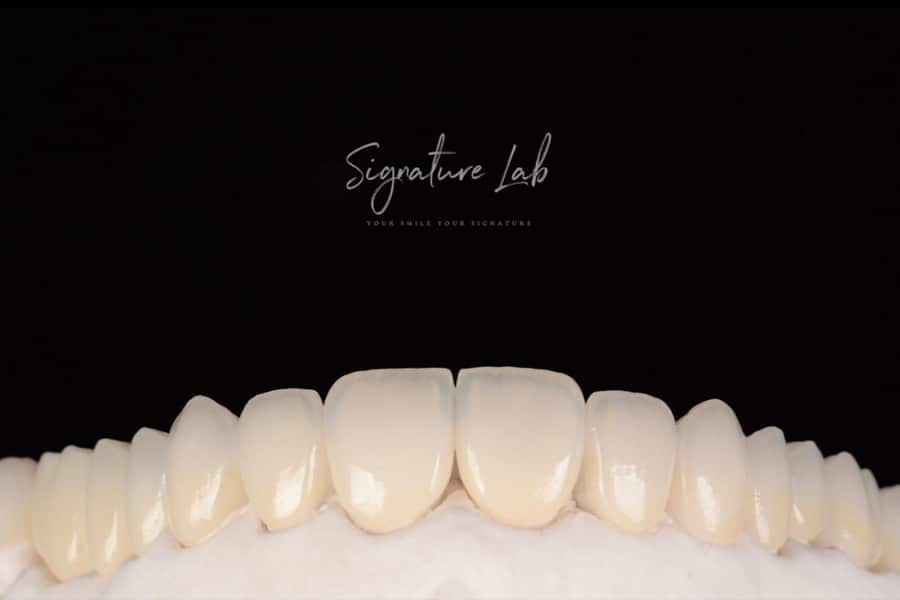 Porcelain crowns are placed in order to cover fractured teeth or large cavitations filled with bacteria. Also used to cover root canal-treated teeth and extremely discolored teeth, crowns can be placed for functional reasons and to replace missing tooth structures to create a more aesthetic smile. Dr. Skoulas uses the most natural, beautiful porcelain she can to ensure her porcelain crowns are undetectable.   
Porcelain bridges are created by at least three porcelain crowns that are connected in order to replace a missing tooth.  A porcelain bridge can be placed in the aesthetic region or the back of the mouth. They can be made of the same type of natural porcelain that Dr. Skoulas uses for her porcelain crowns and, therefore, be quite beautiful.
Black Triangle Closure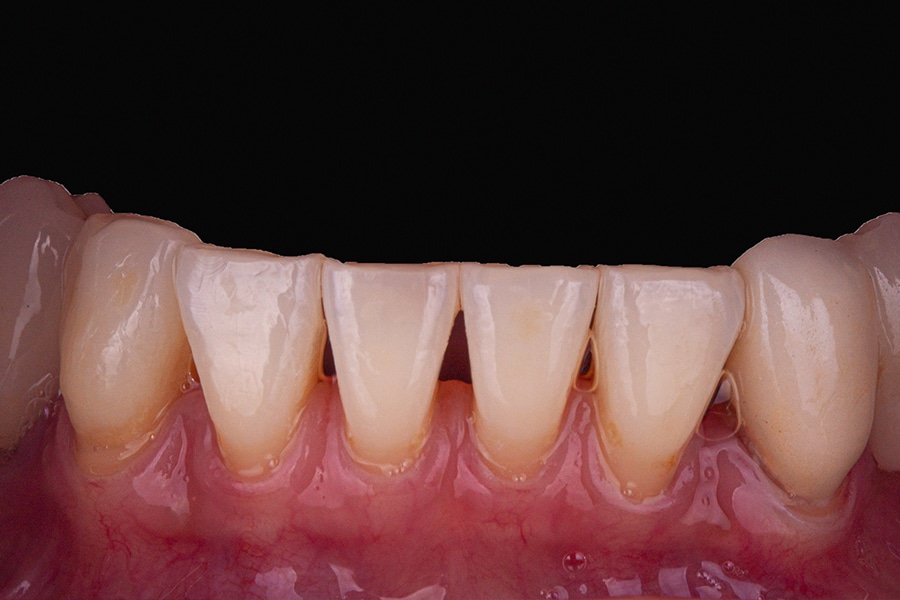 Many people are self-conscious about the dark spaces that appear between their teeth above the gumline. These "black triangles" can result from misshapen teeth, triangularly shaped teeth, bone loss, or orthodontic movement. Dr. Skoulas uses an advanced composite technique to quickly close these gaps and reshape each individual tooth, masking the black triangles.
Learn more about Black Triangle Closure
Gum Contouring and Reshaping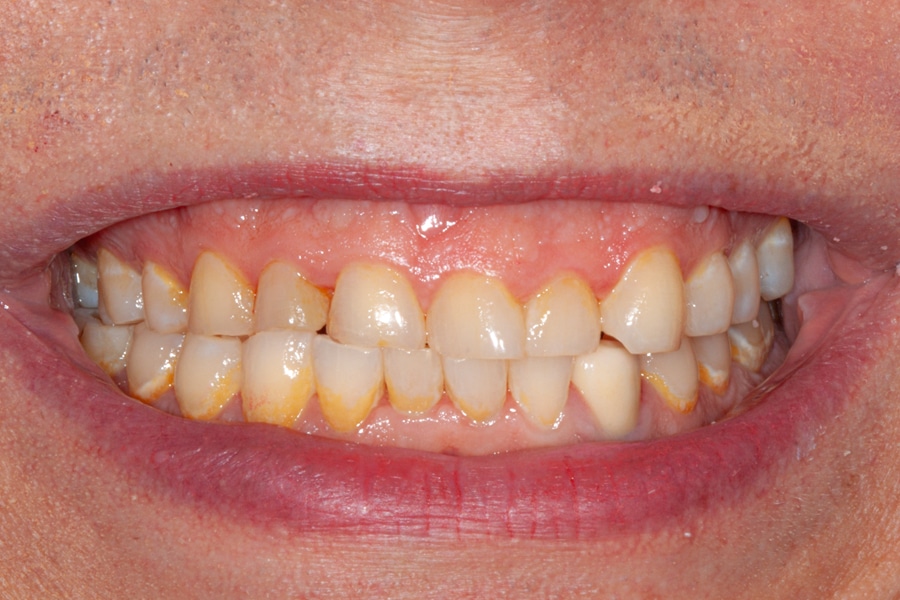 Gum contouring and reshaping can instantly improve your smile by making changes to the shape of your gumline and transforming your smile. Dr. Skoulas uses procedures such as gum grafting or crown lengthening to reinvent your smile.
Learn more about Gum Contouring and Reshaping
Frequently Asked Questions About Cosmetic Dentistry
What can I do to keep my smile beautiful at home?
After you have received cosmetic treatments, you will want them to last for a long time. Follow an excellent at-home oral care routine, brushing and flossing as recommended. Avoid or reduce staining foods and drinks like red wine, coffee, and tea. Keep all routine dental appointments.
Does dental insurance cover cosmetic dentistry?
Most dental insurance plans do not cover cosmetic dentistry, but it can be a vital investment in your quality of life. Talk to your insurer about the extent of your coverage. Our office can also help with monthly financing.
Can cosmetic dentistry improve my oral health?
Cosmetic dentistry not only improves your looks, but it can also boost your oral health. Teeth whitening, for example, kills bacteria. Crowns and bridges restore the chewing function of your teeth.
How long does teeth whitening take?
In-office teeth whitening only takes about an hour per visit. With just two visits, your teeth will be multiple shades whiter. At-home teeth whitening is more gradual, but you will see results quickly.
Can crowns and bridges be whitened?
Crowns and bridges do not respond to teeth whitening because the porcelain is covering the natural tooth structure. The porcelain can not be lightened once it is fabricated and cemented into place.
How many visits will it take to achieve a new smile?
It depends on how many services you need. Treatments like teeth whitening or veneers can make a huge difference in your appearance in only one or two visits. Other methods, such as smile makeovers, involve several appointments and different techniques.
Call Skoulas DDS
To learn more about our cosmetic dentistry offerings, call our Union Square office at 415-757-0110. We can set up an appointment for a consultation and help you understand what we can do to enhance your smile.