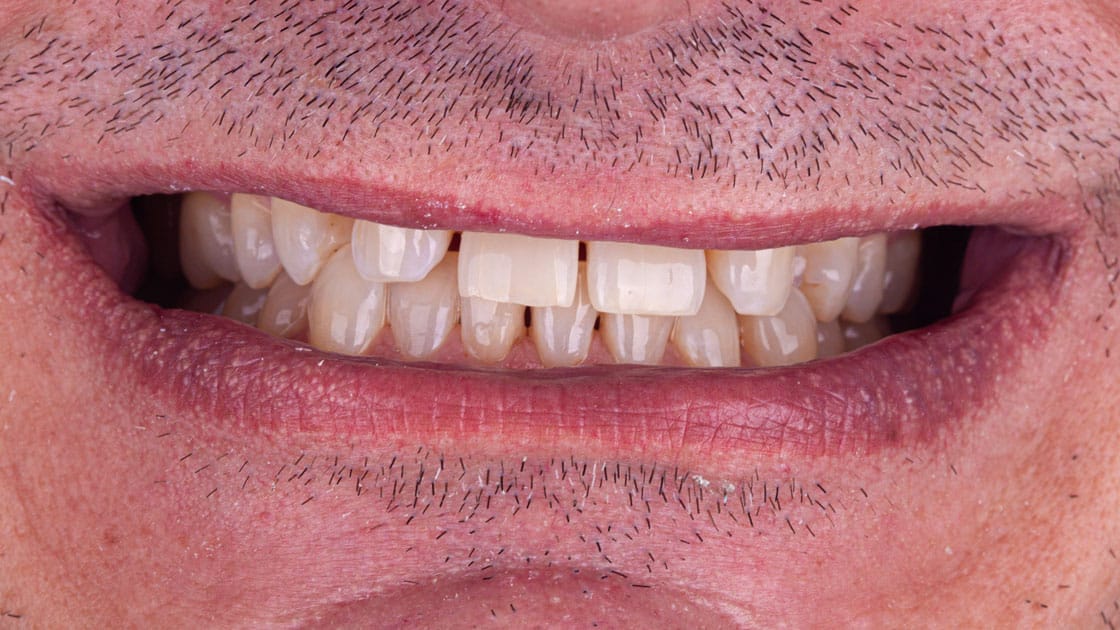 Before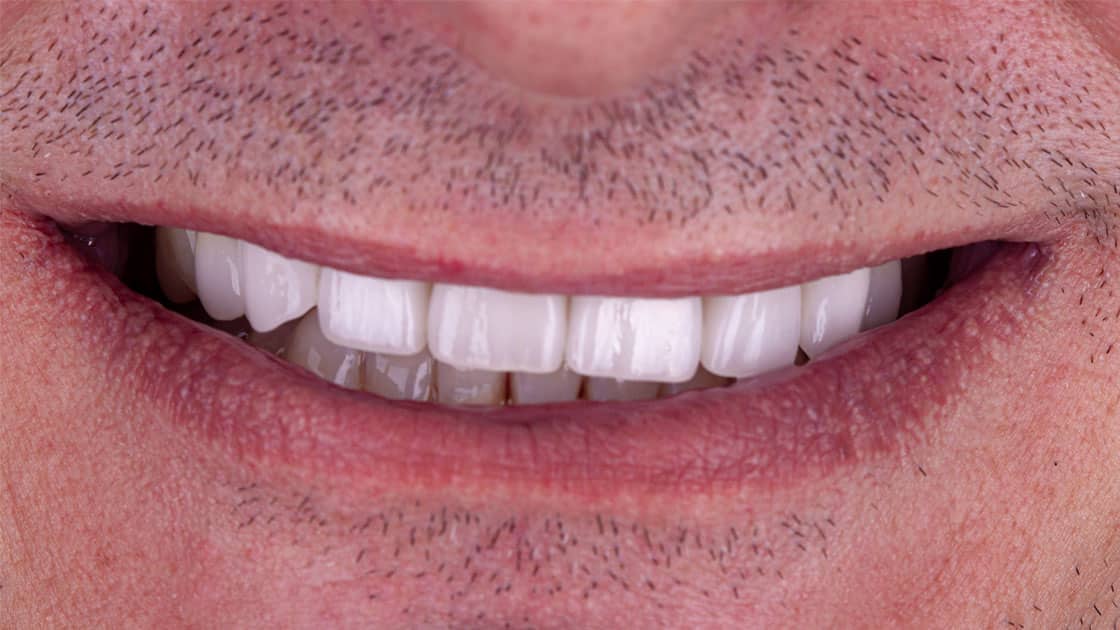 After
Actual Patient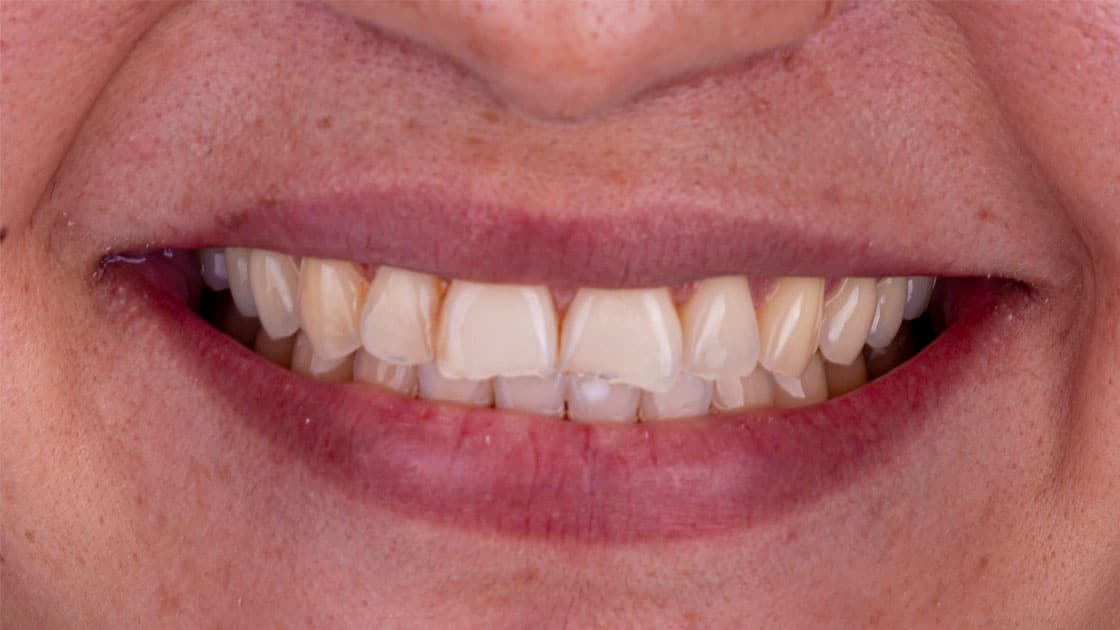 Before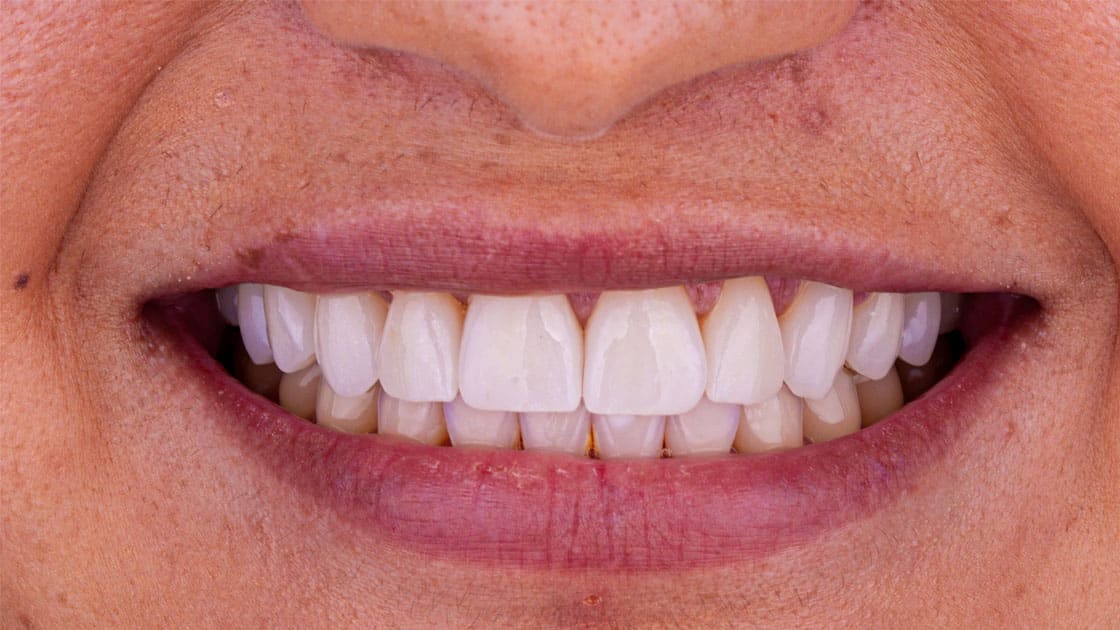 After
Actual Patient
To make an appointment or receive more information, call our San Francisco, CA office at
415-757-0110
.
Porcelain veneers are natural-looking and can be transformative to your smile.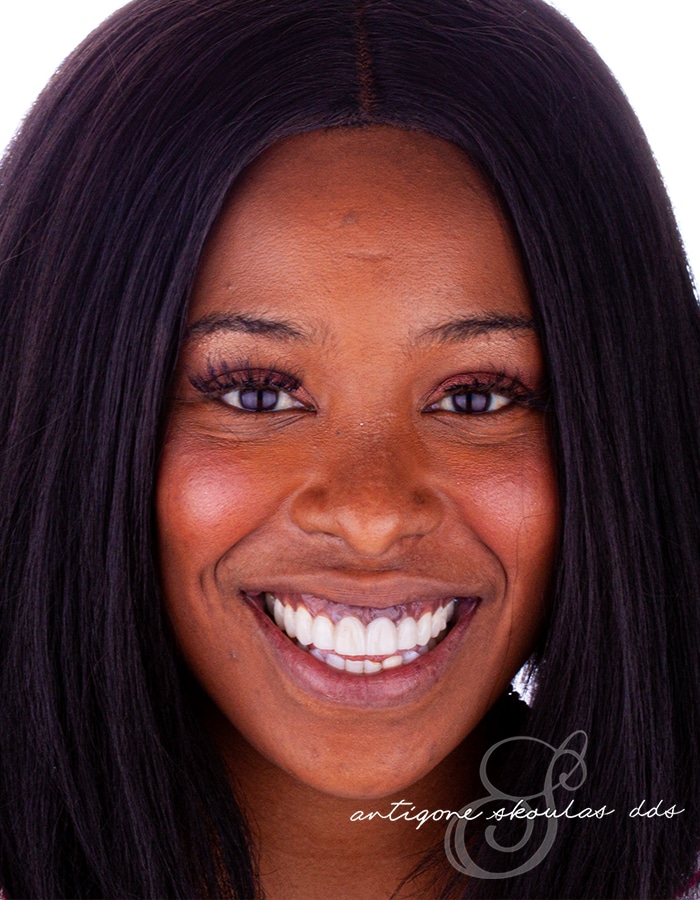 Veneers made from porcelain are the most durable and aesthetically pleasing type of veneers. Created in a lab to Dr. Skoulas' exact specifications, porcelain veneers use multiple thin layers of porcelain to mimic the look of natural enamel. The size, color, and shape of the porcelain veneers are personalized for each patient to ensure the most realistic results.
Porcelain veneers cover the surface and edges of each tooth and may address a wide variety of aesthetic concerns, including gaps, discoloration, uneven teeth, and even the overall size and shape of your teeth. 
Before placement of the porcelain veneers, a very thin layer of enamel will be removed from each tooth to ensure a seamless fit. Once Dr. Skoulas has placed the porcelain veneers, the bonding material is hardened by a specialized light.
Looking for a practice in the San Francisco area? Contact us at
415-757-0110
to schedule an appointment today!