First Class Service
SMILES WITH STYLE
One of San Francisco's most cutting-edge practices, Skoulas DDS integrates the most advanced digital technologies with artistic skill to provide excellent cosmetic results and an enhanced patient experience. We offer compassionate and non-judgmental care in a modern, comfortable setting and believe every patient should look and feel their best. Our detailed work with veneers and our expertise in cosmetic dentistry is well-known in the San Francisco area, so come embark on your journey to a new smile. 
Book an Appointment Online
Dr. Skoulas in the Media
Click on the images to learn more.
Antigone Skoulas, DDS
Dr. Antigone Skoulas is a talented cosmetic dentist and veneer expert who has transformed smiles for busy professionals and public-facing individuals. Active in professional dental societies and the San Francisco Bay Area community, she has a long list of leadership roles and advanced training in cosmetic dentistry to provide you with the smile of your dreams.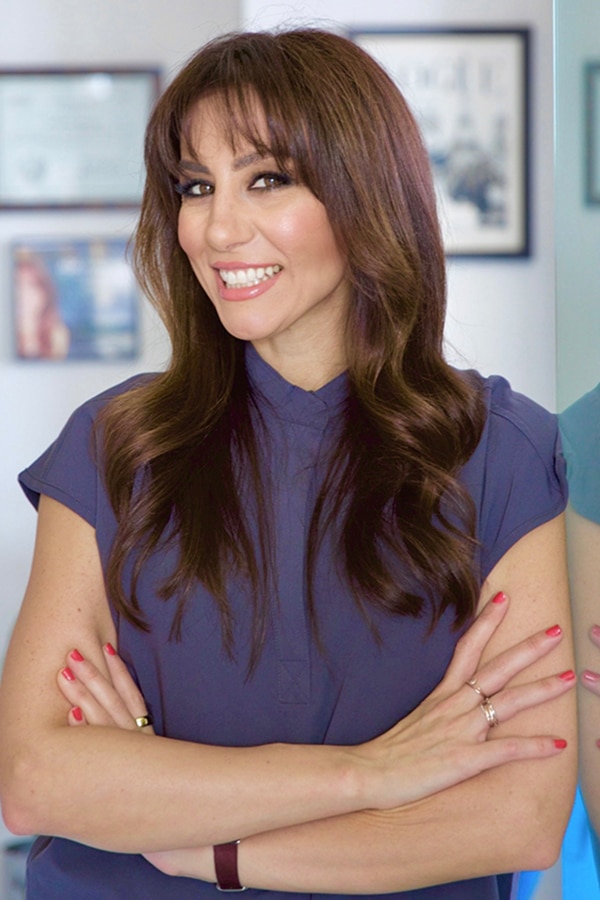 Services
Expertise with Artistic Skill
Skoulas DDS is one of San Francisco's most cutting-edge practices, integrating state-of-the-art technology with expertise and artistic skill to achieve exceptional cosmetic results that leave patients smiling. Dr. Skoulas' commitment to excellence and passion for enhancing smiles have helped to restore not only her patients' smiles but also their confidence and self-esteem.
All Services

Composite Veneers
Dr. Skoulas has extensive experience using durable composite veneers as a great solution for less extensive improvements to perfect your smile.
Ready to Learn More?
Composite veneers are made from durable composite resin and can be fully customized to match your smile.
More about Composite Veneers
Porcelain Veneers
A dental veneers expert, Dr. Skoulas is highly skilled in conserving tooth structure while creating beautiful and natural-looking veneers that will enhance your smile.
Ready to Learn More?
Porcelain veneers are an effective way to create a natural smile that complements your lips, face, and skin tone.
More about Porcelain Veneers
Invisalign Aligners
Dr. Skoulas has been recognized as an Invisalign Platinum Provider, demonstrating her experience and expertise in the latest technology and techniques.
Ready to Learn More?
Invisalign aligner treatment can be much more comfortable and aesthetically pleasing than traditional orthodontics.
More about Invisalign
Smile Makeovers
Dr. Skoulas has extensive training in the complicated techniques and technology involved in creating beautiful, long-lasting smiles.
Ready to Learn More?
Smile makeovers restore smiles while focusing on improved aesthetics and restored function.
More about Smile Makeovers
Porcelain Veneers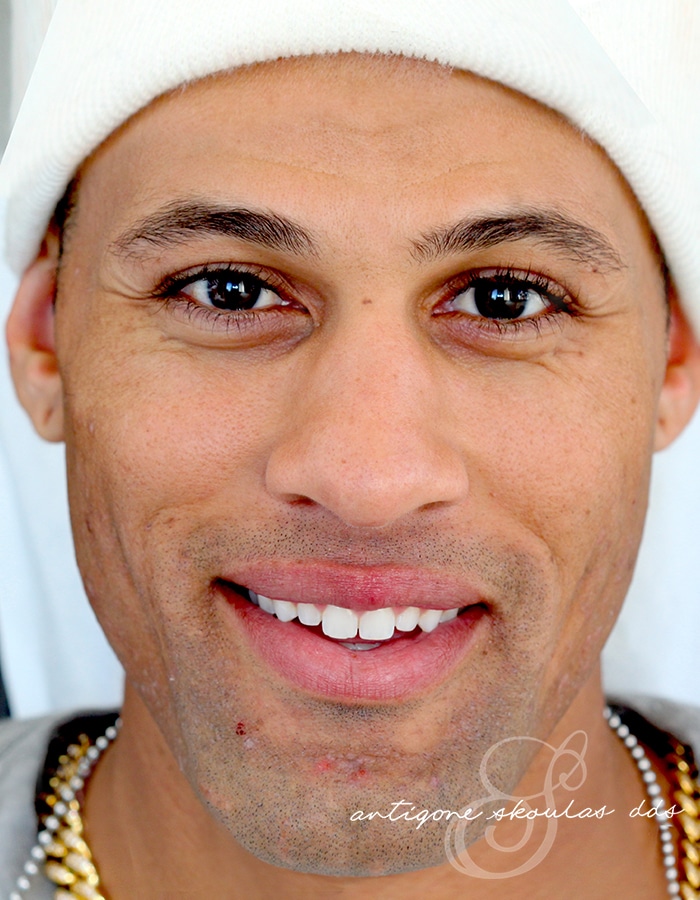 Before Veneers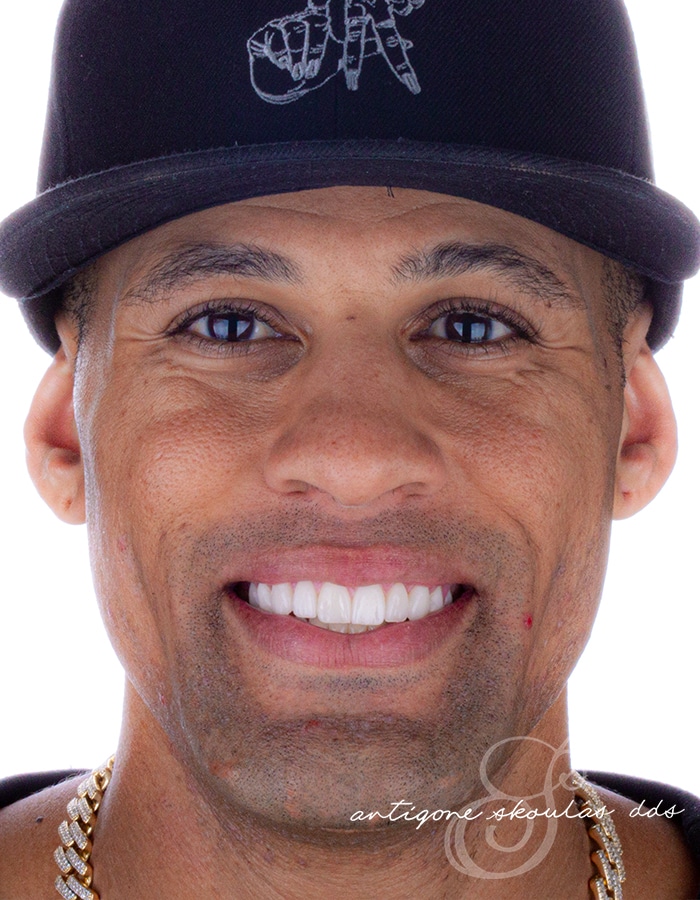 After Veneers
Is your smile ready to shine?
Let Us Show You Your Potential
Dr. Skoulas has treated many patients in the San Francisco community, and her cosmetic dentistry has helped transform their smiles so they feel more confident and attractive. You may have already seen one of Dr. Skoulas' bright, beautiful smiles on TV! Move the slider to see former Bachelorette contestant, Grant Kemp's smile transformation!
Information
For Our Patients
We provide a wealth of treatment information for our patients. Please click the buttons to learn about our modern and elegant office where you will receive preferential, personalized care. 
All Patient Info

Reviews
Our Patients Say it Best
Dr. Skoulas is very knowledgeable and understanding. She works to perfection and really takes the time to understand the needs of her patients! So glad to have found her as my dentist!

T. Dhaliwal

Highly recommend Dr. Skoulas. She was very patient yet thorough with my Invisalign process. Always flexible and communicative with scheduling.

G. Kay

Dr. Skoulas and her team always ensure I'm comfortable during my dental visits and don't rush through procedures. I appreciate their detailed care.

J. Johnson

Highly detailed with an abundance of knowledge, able to diagnose my care quickly, providing an outstanding solution… Rock star service!

T. Fields

Dr. Antigone Skoulas is awesome! She is professional and extremely patient with patients!I couldn't feel more grateful! Absolutely highly recommend her to everyone!

Y. Liang
Contact Us
Please use the contact form or the information below to contact our office.
Skoulas DDS - The SF Cosmetic Dentist
450 Sutter Street, Suite #1616
San Francisco, CA 94108
Book an Appointment