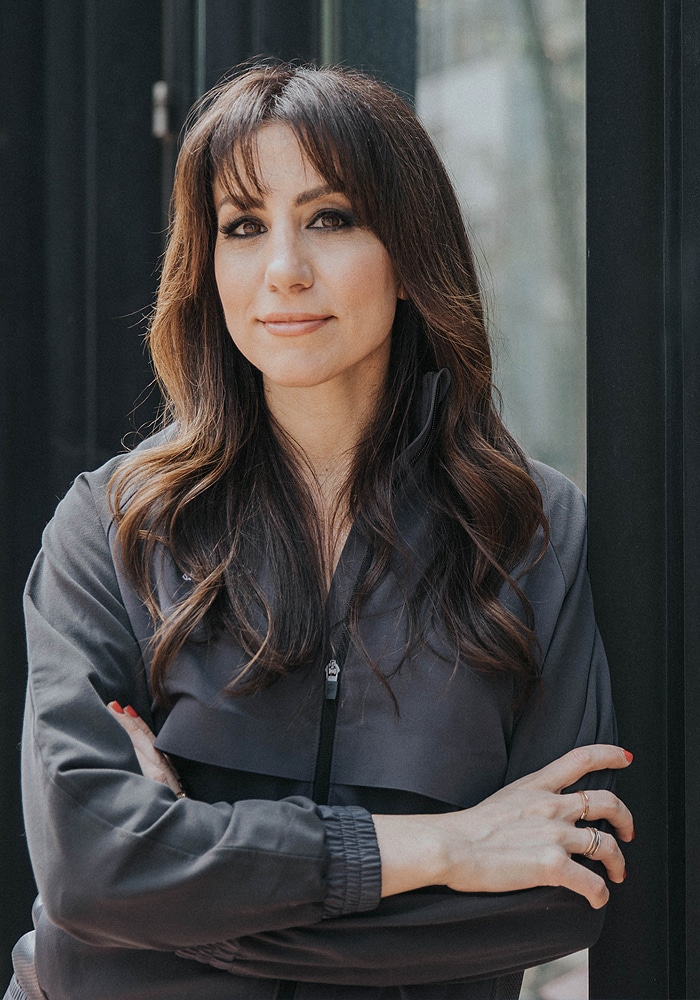 Dr. Antigone Skoulas has a deeply ingrained passion for helping people. She works beyond her obligations as a clinician to help impact her community as a whole. Her well-rounded and unique education at UCLA (BS), University of the Pacific (DDS), and Pepperdine (MBA) set her up for success in each of her appointments and roles subsequently. She began her start-up dental practice from scratch in the financial district of San Francisco eight years ago. Four years ago, she purchased and merged into an existing practice in Union Square, where she is currently full-time.
Dr. Skoulas' dedication to practicing at the highest standard of care is of paramount importance to her. She is always advancing her education as a clinician, exemplified through:
1. Having taken over 500 continuing education units
a. 5 cases to be passed with clinical exam and presentation
b. completed by 10# of dentists nationwide
a. advanced treatment planning and complex care courses
b. advanced occlusion courses
c. aesthetics courses
d. minimally invasive technique and conservative dentistry
e. implants and fixed removable courses
f. restorative and periodontal interface courses
g. biomechanics
a. occlusion in clinical practice
b. facially generated treatment planning
c. restorative design
f. treating the worn dentition
g. implant and restorative dentistry
h. anterior restorative design
i. the art of treatment planning
a. Reingage Aligners
b. Reingage Aligners 2
c. Platinum Plus Provider, over 100 cases of Invisalign completed every 6 months
d. Completing Fellowship in the AACA
In addition to continuing her education to provide the highest level of care for her patients, Dr. Skoulas has also shined in the industry as a bright and talented leader. Some examples of her leadership:
She was Vice Chair of the California Dental Association New Dentist Committee, where she led all 30,000 dentists in California as a delegate to the CDA House of Delegates through being a thought leader in regard to policy change and management of the dental industry as a whole.
She held the title of lecturer at the UCLA School of Dentistry for three years as a proud UCLA alumnus involved in the academic environment as a clinical instructor overseeing graduating students.
In San Francisco, she was elected to serve as a 2018 SF Chamber of Commerce Leader, helping her to understand the SF Community and local government.
Dr. Skoulas interned for Senator Scott Wiener as a part-time volunteer to maintain her involvement in community organizations and current events.
She has taken Harvard Healthcare Reform courses and Berkeley Digital Bootcamp courses to continue to further her education beyond clinical dentistry.
Finally, in all of her free time (kidding), Dr. Skoulas managed to establish a website to help patients find the best dentist for specific treatments.
Dr. Skoulas' passion for staying informed and impacting change and progress in her industry and the community is very clear to everyone she touches. Her creativity is evident as she always goes above and beyond her obligations to provide progress for future generations and raise the bar in everything she does. In her spare time, she spends time with her Cavapoo puppy (Abbot), who can frequently be found at the office. She enjoys fitness, is an avid soul cycler, yogi, and swimmer, and also enjoys travel, music, singing, and hanging out with her supportive family and loving friends.
---
---
Online Media
Click on the links below to read more about Dr. Skoulas and her practice.
Professional Associations
Looking for a practice in the San Francisco area? Contact us at
415-757-0110
to schedule an appointment today!