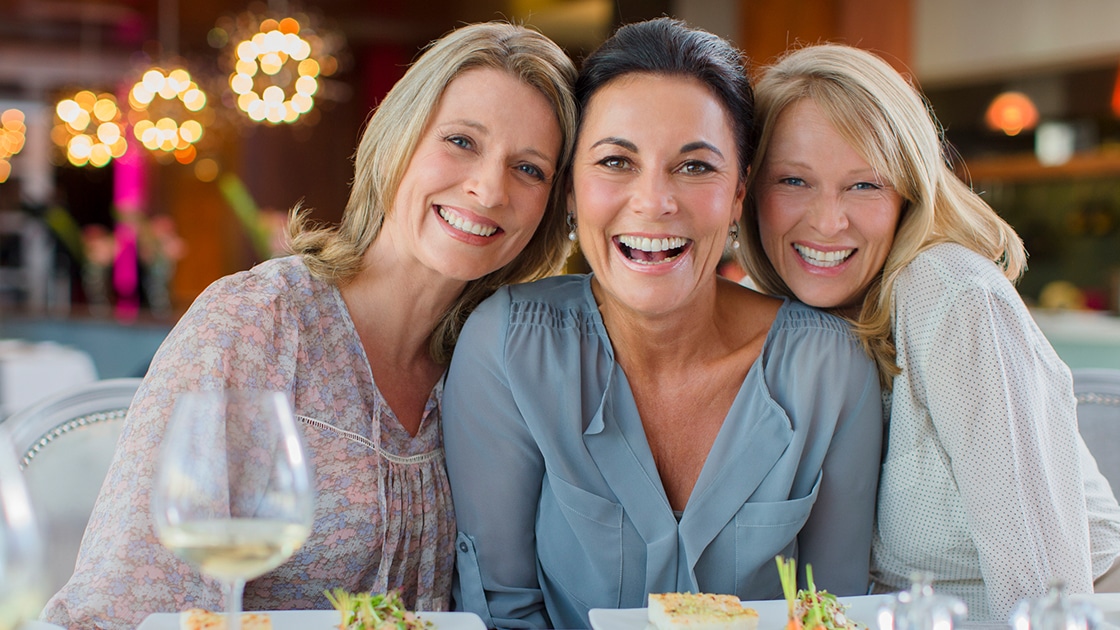 Skoulas DDS provides dentures in San Francisco, CA.
To make an appointment or receive more information, call our San Francisco, CA office at
415-757-0110
.
What are Dentures?

Dentures replace teeth and surrounding tissue. They are custom-fitted and visually matched to existing teeth. Full arch dentures replace all upper or lower teeth, while partial dentures can replace only a few.
Today's dentures are made of hard resin. Though this resin is more durable than materials used in the past, it wears down more quickly than natural teeth, so dentures need periodic replacement.
Types of Dentures Available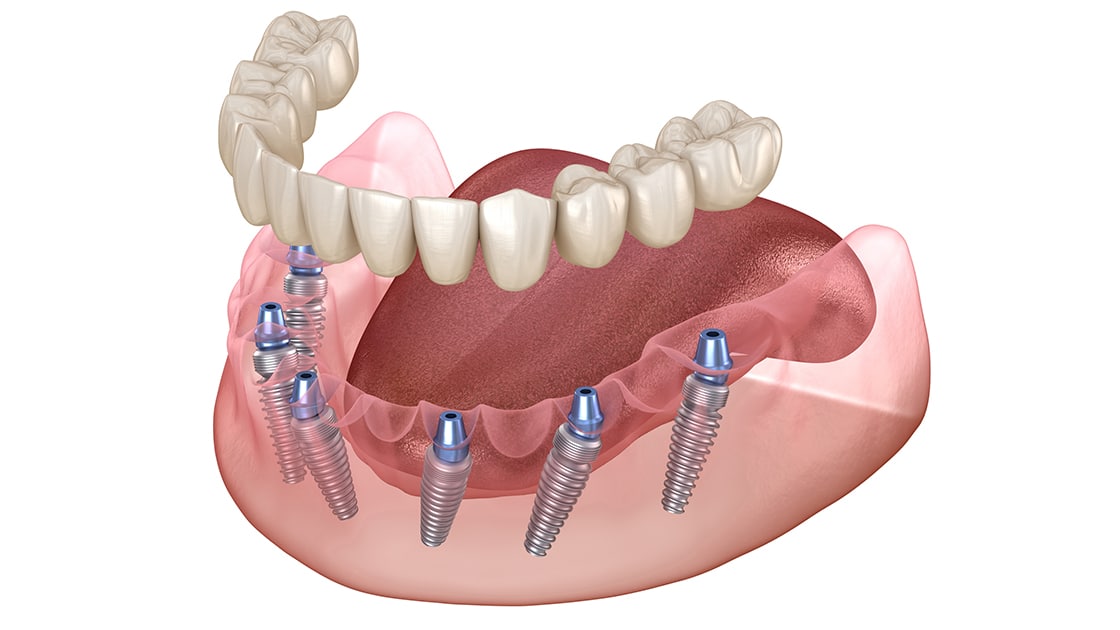 Implant Retained Dentures
Using an implant to anchor dentures means they are more stable and secure than traditional dentures. This security also keeps food from becoming trapped under the denture, leading to better oral health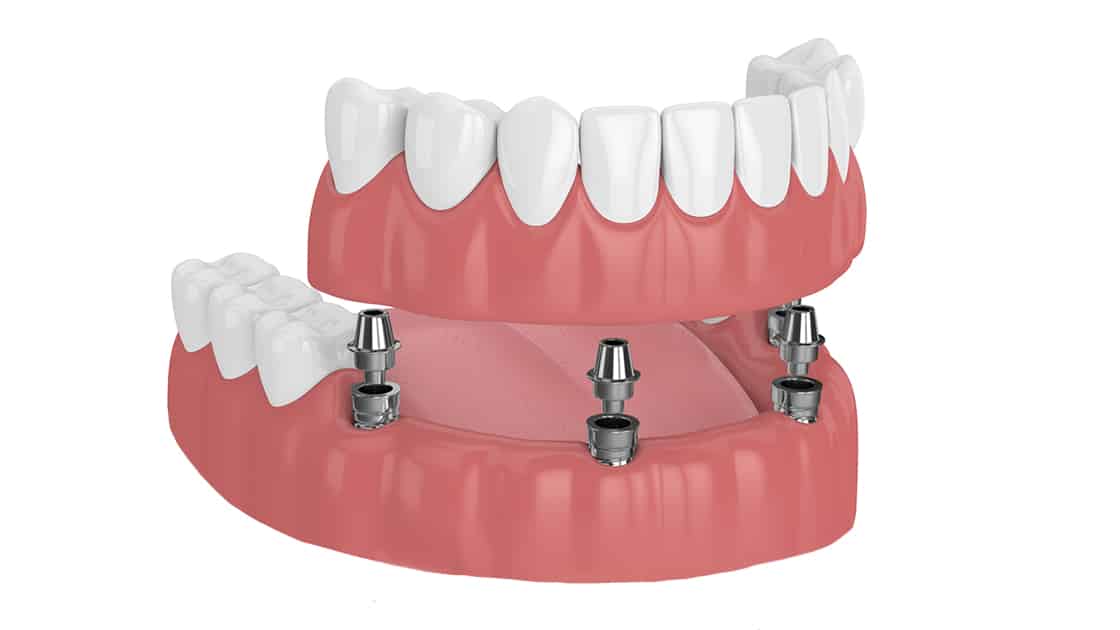 Partial Dentures
A partial denture replaces only a few teeth. In certain cases, it can be an alternative to a bridge or implants. The denture has metal attachments that clasp or snap onto the teeth to provide the denture stability when worn.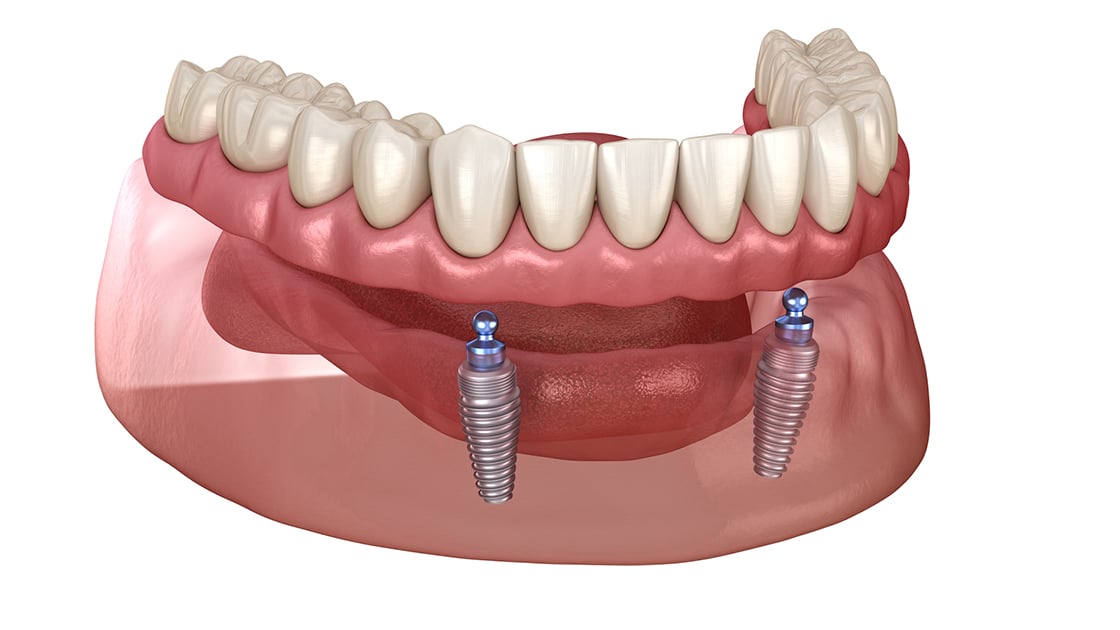 Full Mouth Dentures
If most teeth are missing or need an extraction, full-mouth dentures may be your best option.
Are You a Good Candidate for Dentures?

You may be a good candidate for dentures if you have the following:
Significant tooth loss
Healthy jawbone and gum tissue
Patients whose teeth have been missing for an extended period should consult Dr. Skoulas to determine whether they are good candidates for dentures.
Benefits of Dentures

Why Choose Skoulas DDS?

Our office provides expert cosmetic and restorative dentistry services. We offer our patients friendly, compassionate service in an elegant and comfortable setting.
Patient Testimonial
I went to see Dr. Skoulas do to a broken bottom denture, which happened 9 days before Thanksgiving. I obviously wanted to be able to eat with my family at our Thanksgiving meal, not to mention, we like to have our teeth in tact. She expedited the process for me and got them done for me on the day before Thanksgiving! And did a beautiful job of it. Thank you Dr. Skoulas!!
Deborah G., Google Reviews
Frequently Asked Questions About Dentures
How long each day should I wear my dentures?
Wear them for at least eight hours during the day. This practice will allow your gums and jawbone to become accustomed to the dentures and prevent sore spots from developing.
What should I do if my dentures become loose?
Visit your dentist to have your dentures relined. You will generally need to have them relined every few years. You may have to get new dentures if you gain or lose significant weight.
How long does it take to get dentures?
Getting dentures doesn't happen overnight, but the time spent is an excellent investment in oral health. Typically, it takes a few months to complete the process.
Looking for a practice in the San Francisco area? Contact us at
415-757-0110
to schedule an appointment today!