When to Visit a Cosmetic Dentist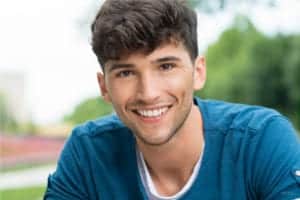 Posted on February 12, 2020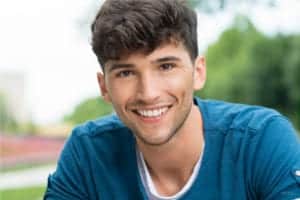 Thankfully, men and women all over San Francisco see a general dentist on a regular basis for their oral health care needs. But when patients need dental care with a focus on oral aesthetics, a cosmetic dentist is a better choice. This is because cosmetic dentists like our doctors, have additional training to know how to properly provide beautiful results, and improve oral health.
But how do patients know when they should visit a cosmetic dentist? Keep reading, and we will discuss some of the specific concerns our cosmetic dentists can address.
Concerns a Cosmetic Dentist Can Address
By approaching each and every patient on an individual basis to improve the appearance of their teeth, our doctors can help patients in San Francisco with many different concerns:
Crooked teeth
Missing teeth
Disease teeth
Teeth that are cramped in the mouth
Overgrown gums
Bone loss
Broken or cracked teeth
Bite problems
Yellow, stained, or otherwise discolored teeth
Even when patients only have one or two affected teeth, those teeth can still have a negative impact on the overall appearance of one's smile. When you choose to visit a cosmetic dentist for help, you can rest assured that your oral health will improve, and your smile will look the way you desire. Our doctors often hear from patients that one of the biggest benefits they've experienced is the improvement in their self-confidence. When patients feel pride in their smiles, they benefit in every area of their lives.
What You Can Expect from Our Cosmetic Dentists at Skoulas, DDS and Associates in San Francisco
Most of the procedures our cosmetic dentists perform include those that are most important in aesthetic dentistry. For instance, many patients visit Skoulas, DDS and Associates for oral care treatments, like root canals, teeth whitening, crown and bridge placement, or dental implant placement.
Our doctors understand that men and women in San Francisco want their results to be quick and long-lasting. However, it's important to remember that the timeliness of each treatment plan will be based on the type of work needing to be done, and the extent of each procedure. Our cosmetic dentists will always provide a full description of every patient's treatment plan, as well as set realistic expectations for the timing of the procedure and the results one can expect.
Our practice has been specifically designed to provide a welcoming and anxiety-free space for every patient who walks through the doors. By putting the comfort of their patients first, our doctors can provide improved overall care. Additionally, our doctors provide convenient appointment times to work around a variety of schedules, as they understand how busy San Francisco working professionals can be.
With this all-inclusive approach, every patient who is seen at Skoulas, DDS and Associates can have their treatment scheduled and performed in a way that fits their lifestyle.
Choose a Cosmetic Dentist for Your Dental Needs
For those needing the help of a cosmetic dentist, our doctors at Skoulas, DDS and Associates can help. We're here to help restore your oral health in a beautiful way.
Contact our office at (415) 757-0110 to schedule your initial consultation.
Recent Posts
Contact Us
Skoulas DDS - The SF Cosmetic Dentist
450 Sutter Street, Suite #1616
San Francisco, CA 94108
Monday | 9am - 6pm
Tuesday | 9am - 6pm
Wednesday | 9am - 6pm
Thursday | 9am - 6pm
Friday | 9am - 6pm
Saturday | Closed
Sunday | Closed