What Is Considered a Dental Emergency?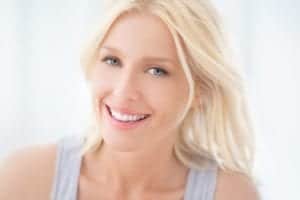 Posted on January 9, 2017
Emergency is a word that is not used lightly in any given scenario. For instance, you would only call 911 "in the case of an emergency," and not for something minor, right? When it comes to dentistry, the same concept can also be applied here. While the situation typically isn't life or death, there are actual "dental emergencies" that require you to see someone immediately. This is simply because life as we know it is pretty unpredictable. Accidents happen, and you know never know when you might chip or lose a tooth due to some unfortunate, unexpected event. For San Francisco patients, this means having access to an emergency dentist is very important.
In this case, emergency dentist Dr. Skoulas understands that dental mishaps can occur unannounced in many unforeseeable ways. This is why she works with San Francisco patients who require immediate relief. However, many patients may wonder what actually qualifies as an emergency. Does a toothache count? Is missing a tooth considered an emergency? We want our San Francisco patients to feel comfortable when calling on us for these types of issues. This is why knowing what qualifies as a serious incident for an emergency dentist is important.
What Types of Dental Emergencies Are There?
Losing teeth: Occasionally there will arise a situation where a tooth has been so badly damaged that it needs immediate attention. Also, the occurrence of an accidental injury resulting in a loose tooth or one that has actually been knocked out can leave you in a fearful and sudden dilemma.
Massive Toothache Pain: If you are experiencing unbearable pain in your teeth, this is always a bad sign. When you have a toothache, it's normal to experience some discomfort. However, if the pain is getting worse and causing you to miss work or continue with your normal, daily activities; then something must be wrong. At this point, there are home remedies you can use for the time being to help alleviate the pain, but ultimately you will need to call your San Francisco emergency dentist for a quick session. Your dentist will be able to treat your pain and help resolve the issue that's causing the toothache in the first place.
Excessive Swelling or Irritation: Similar to pain, if you are experiencing a high level of swelling in your tooth or gum area, you should see a dentist as soon as possible. If left untreated, dental problems don't go away on their own. In fact, the longer you wait to treat a dental issue, usually the worse it gets. If you're experiencing swelling due to an allergic reaction, trauma to your face/mouth, or any other reason; it's always a good idea to contact your emergency dentist for tips on what to do. It's always better to solve the problem than to deal with the swelling and irritation for long periods of time.
If you think you might be experiencing a dental emergency, call Dr. Skoulas now! She will help fix your teeth as soon as possible so that you won't deal with pain or missing teeth any longer. Call now at (415) 757-0110 to schedule an appointment immediately.
Recent Posts
Contact Us
Skoulas DDS - The SF Cosmetic Dentist
450 Sutter Street, Suite #1616
San Francisco, CA 94108
Monday | 9am - 6pm
Tuesday | 9am - 6pm
Wednesday | 9am - 6pm
Thursday | 9am - 6pm
Friday | 9am - 6pm
Saturday | Closed
Sunday | Closed