What is Biolase Dentistry?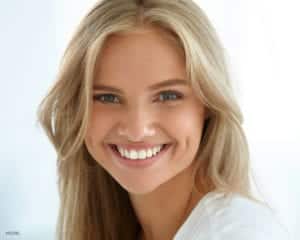 Posted on January 10, 2020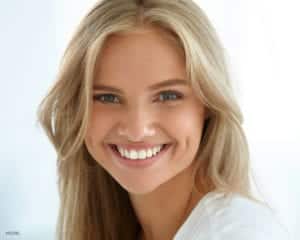 At Skoulas, DDS and Associates in San Francisco, our doctors prioritize patient comfort, dental efficiency, and quality care above all else. Before beginning treatment on any patient, our doctors ensure everyone has a full understanding of their treatment options and are confident in their decisions. Not only that, but our doctors are constantly working to further their professional development through continued education and training. One of the areas they have invested in is Biolase Dentistry. By utilizing this advanced laser technology, they can provide men and women in San Francisco improved oral health and appearance in a minimally invasive way.
What is Biolase Dentistry?
Biolase Dentistry is one of the most advanced technologies available on the dental market. This cutting-edge technology is a safe and effective alternative to traditional dental tools and can literally change the lives of our patients. Treatment with Biolase Dentistry uses focused light and thermal energy to perform many different types of procedures without the need for a shot or drill.
Dental Procedures Performed with Biolase Dentistry
Biolase Dentistry is designed specifically for dental applications, such as:
Restorative Dentistry
When San Francisco patients visit our doctors needing a restorative dental procedure, they utilize Biolase Dentistry instead of traditional tools such as injections, drills, and scalpels. This less invasive approach is safer, more efficient, and less painful.
Managing Periodontal Disease
Our doctors use Biolase Dentistry to manage periodontal disease in their patients. Not only is this approach minimally invasive and gentle, but Biolase Dentistry gives patients better outcomes than traditional methods.
Smile Makeovers
Biolase Dentistry gives patients the smile of their dreams by effectively modifying, adjusting, and refining the teeth to adjust alignment and spacing for a more aesthetically pleasing appearance. Additionally, Biolase Dentistry offers tooth lengthening procedures in a straightforward, non-invasive procedure!
Dental Implants
Biolase Dentistry assists in dental implant placement by providing easy debridement of the surrounding tissues in preparation for surgery.
Tooth Whitening
Biolase Dentistry has the ability to provide patients with laser tooth whitening capable of delivering 6-12 shades of improvement in less than 20 minutes. To do this, the laser energy interacts with a proprietary laser-activated gel to accelerate the tooth whitening process.
Pain Therapy
Biolase Dentistry provides San Francisco patients with a non-invasive approach to pain therapy, giving relief in as little as 10 minutes. By using a special laser attachment, our doctors can provide relief from oral and maxillofacial pain, as well as cold sores and canker sores within minutes.
Benefits of Biolase Dentistry
By using Biolase Dentistry, our doctors can pass on the many benefits of this approach to their patients. Some of the benefits San Francisco patients experience include:
Faster healing times
Less bleeding as there is less trauma to the teeth and gums
Less need for anesthetic during most procedures
Less postoperative discomfort
A more relaxing experience
More convenient appointments, often patients only need one appointment
Better results than surgeries performed with traditional techniques
More precise procedures as Biolase Dentistry provides safe and consistent management of soft tissues
Choose Skoulas, DDS and Associates for Your Biolase Dentistry Needs
If you're ready for a more pleasant experience at the dentist, we're ready for you! Our doctors are committed to providing the very best in technique and technology to their patients, and Biolase Dentistry is just that.
Call our office today at (415) 757-0110 to learn how our doctors can help you!
Recent Posts
Contact Us
Skoulas DDS - The SF Cosmetic Dentist
450 Sutter Street, Suite #1616
San Francisco, CA 94108
Monday | 9am - 6pm
Tuesday | 9am - 6pm
Wednesday | 9am - 6pm
Thursday | 9am - 6pm
Friday | 9am - 6pm
Saturday | Closed
Sunday | Closed