What Is a Root Canal?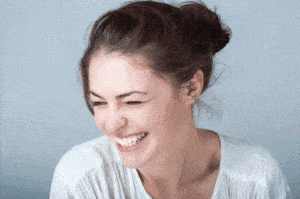 Posted on October 7, 2015
Even if you aren't sure what a root canal entails, we're fairly certain you've heard of them before. Discussions about root canals are usually punctuated with words that make you pretty certain you never want to get one yourself, but the truth is, root canals end the pain experienced before treatment very quickly. San Francisco root canal patients have nothing to fear from this procedure, because Dr. Skoulas is more than just able to perform it competently – she makes your comfort her number one priority throughout.
Why Are Root Canals Necessary?
When cavities are left untreated for long enough, they can penetrate the innermost chamber of your tooth, where the nerve and blood vessels reside. This allows bacteria to infect the area, causing severe pain and even eroding the underlying bone structure.
Patients requiring a root canal typically have swelling of the gums in addition to tooth pain. This condition can also present in the form of an abscess in front or behind the tooth. Root canals clear out the bacteria in the tooth crown and root and protect the weakened tooth structure from fracture.
What's Involved in the Procedure?
The procedure for a root canal can vary somewhat depending on the level of infection and damage to the tooth, but generally speaking, the following steps are taken:
Dr. Skoulas analyzes the root canal for complexity prior to beginning to ensure success. If she deems the use of a microscope necessary, you may be referred to an endodontist, but each case is considered individually.
If swelling or abscess are present, antibiotic treatment will first be prescribed to reduce infection and ensure the effectiveness of anesthesia during the procedure.
Once under anesthesia, Dr. Skoulas will clear a path into the root of the tooth, removing the nerve of the tooth and blood vessel. The nerve and blood vessel are not essential to the health of the tooth after it has grown into place, and doing this will end the pain.
After this, bacteria will be thoroughly cleaned from the tooth and the root will be filled with rubber, sealing it off from reinfection.
The entire process typically takes about two hours depending on complexity, though it can be completed in two appointments of about an hour each in cases of extreme pain. In these instances, temporary sealer will be added to protect the tooth until the following appointment.
Dr. Skoulas is very sensitive to your comfort. You'll be provided with immersive ProMED goggles and earphones that enable you to watch Netflix or listen to Spotify, putting your mind at ease and taking your attention off the procedure.
San Francisco root canal patients, have your procedure done in comfort and style. Dr. Antigone Skoulas strives to be the best in care, coupled with in-chair entertainment to put you at ease. Contact us for your appointment today.
Recent Posts
Contact Us
Skoulas DDS - The SF Cosmetic Dentist
450 Sutter Street, Suite #1616
San Francisco, CA 94108
Monday | 9am - 6pm
Tuesday | 9am - 6pm
Wednesday | 9am - 6pm
Thursday | 9am - 6pm
Friday | 9am - 6pm
Saturday | Closed
Sunday | Closed