What If My Tooth Pain Won't Let Me Sleep?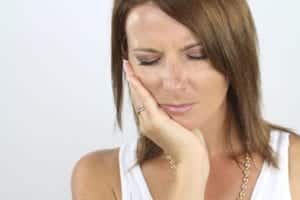 Posted on February 1, 2016
Everyone knows that routine dental checkups are important, but what should you do if you're losing sleep because of tooth pain? In most cases, cavities and minor dental ailments are painless at the beginning. Once you're in pain it means that the infection or tooth decay has progressed to the nerve and you need immediate treatment. Dr. Skoulas understands this can cause severe problems that limit not only your sleep but your:
Concentration
Performance at work
Ability to eat
Rather than waiting until the next day, call Dr. Skoulas immediately to schedule emergency dental care.
Dr. Skoulas caters to San Francisco patients looking for effective care and extended hours. While her normal hours are Monday through Saturday from 8am-6pm, she is available 24 hours per day for patients experiencing severe discomfort from tooth pain. As an accommodating and patient-centered dental professional, Dr. Skoulas will make an appointment to:
Evaluate your dental emergency with X-rays and a thorough exam.
Perform any required general dental care to alleviate your symptoms.
Refer you to a specialist if you are experiencing more complex problems.
Dr. Skoulas treats all of her patients with gentle techniques for results that are aesthetically indistinguishable from your natural teeth.
If you have tooth pain or discomfort, contact Dr. Skoulas immediately at (415) 757-0110 to schedule an emergency dental appointment.
Recent Posts
Contact Us
Skoulas DDS - The SF Cosmetic Dentist
450 Sutter Street, Suite #1616
San Francisco, CA 94108
Monday | 9am - 6pm
Tuesday | 9am - 6pm
Wednesday | 9am - 6pm
Thursday | 9am - 6pm
Friday | 9am - 6pm
Saturday | Closed
Sunday | Closed