What Does the Full Mouth Restoration Process Entail?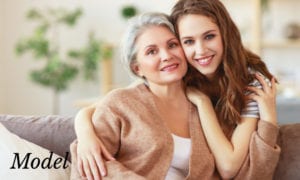 Posted on June 17, 2020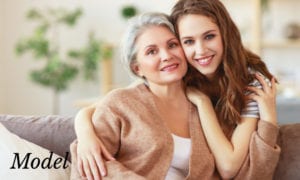 At Skoulas, DDS and Associates in San Francisco, our doctors place patient comfort, efficiency, and quality care at the top of their list of priorities. They value patient education and ensure everyone fully understands treatment options before making a final decision. Additionally, our doctors continually work to further their education and training to provide patients with exceptional treatment with advanced techniques.
If you're in need of a full mouth restoration procedure, you can rest assured that our doctors at Skoulas, DDS and Associates are the optimal choice in the San Francisco area to give you exceptional care and beautiful results.
What is the Full Mouth Restoration Process Like?
Because every patient who visits our doctors in San Francisco for a full mouth restoration consultation presents with different needs and desires, no two procedures are exactly the same. However, we can say that most cases involve several visits to our office for treatment as our doctors gradually work to restore the mouth.
Before beginning treatment, our doctors will perform a full examination, take any needed X-rays, photographs, and impressions, discuss your concerns, and listen to your detailed health history. Armed with this vital information, they will be able to better understand the full extent of the current issues with the mouth and prepare a customized full mouth restoration treatment plan for your specific needs.
When the day comes to begin your full mouth restoration procedure, our doctors will ensure your comfort by providing some form of oral anesthesia. This could range from a local anesthetic to numb the mouth or full IV sedation to ensure you are comfortable and unaware of your procedure. Our doctors will then begin your procedure, paying close attention to their work so they can provide amazing results, both functionally and aesthetically.
After our doctors have completed your procedure, you will be given time to wake up from the effects of your anesthesia and allowed to return home. Remember, it's important that you rest the day of your procedure and avoid eating solid foods or brushing your teeth for several days. Our doctors will provide detailed aftercare instructions based on the specific work you have performed.
For most full mouth restoration procedures, our doctors will perform any needed major surgery early on in the treatment plan to ensure adequate recovery time before other areas of the mouth can be worked on. After functional changes have been made, they can then get to work on the aesthetic side of things to further improve your results.
It never fails – when our doctors have completed the full mouth restoration process, patients are thrilled with their results and their new smiles! While it takes time to get these amazing results, they are always well worth the wait.
Choose Our Doctors at Skoulas, DDS and Associates in San Francisco for Your Full Mouth Restoration Procedure
At Skoulas, DDS and Associates in San Francisco, our doctors know that your career and social life take priority. However, every area of your life will benefit greatly from a full mouth restoration if you are missing multiple teeth.
Men and women who want to project a positive first impression wherever they go can call our office today at (415) 757-0110 to schedule your initial consultation.
Recent Posts
Contact Us
Skoulas DDS - The SF Cosmetic Dentist
450 Sutter Street, Suite #1616
San Francisco, CA 94108
Monday | 9am - 6pm
Tuesday | 9am - 6pm
Wednesday | 9am - 6pm
Thursday | 9am - 6pm
Friday | 9am - 6pm
Saturday | Closed
Sunday | Closed