What Causes Cavities?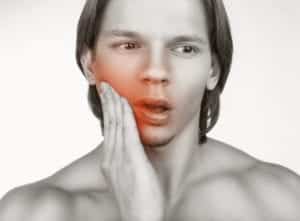 Posted on August 2, 2017
A lot of San Francisco patients have concerns about cavities. As one of the most common dental problems, it's a subject that comes up a lot. If this isn't your first cavity, you've most likely had dental fillings before. While these are the most common solutions to cavities, what actually causes them? Along with other issues, our patients' wonder about what causes cavities and how to prevent them. We know that being knowledgeable about your dental health is equally as important as getting treated. Dr. Skoulas would like to make sure her San Francisco patients feel very comfortable and informed every step of the way.
Wondering about the cause of cavities is a common concern for any dental patient. While there are probably obvious reasons for cavities, there are also more subtle ways to get cavities that San Francisco patients may be unaware of. We've come up with a list of a couple of the most common causes of cavities.
Plaque Build-up
When growing up, your parents may have told you that if you don't brush your teeth, you'll get a cavity. For the most part, this is true. Forgetting or neglecting to brush your teeth results in a build-up of plaque over time. Your teeth already have bacteria, and when you don't brush regularly, the food and sugars leftover on your teeth will start producing acid. Over time, this acid will form a sticky, bacterial film that will cover your teeth. When the plaque is not removed properly, it will stay there resulting in more bacteria build-up. This build-up will ultimately lead to cavities, which will result in the need for dental fillings.
Sugary Snacks
When San Francisco patients frequently eat sugary foods and sweet, they are allowing their teeth to become susceptible to cavities. These types of foods are high in acid which will ultimately erode your teeth's enamel. Once this layer is broken down, it becomes infinitely easier for your teeth to decay and form cavities. If you are going to consume snacks or foods that are high in sugar, we recommend brushing immediately after so that you can remove any residue. This will help prevent the need for dental fillings due to cavities that have developed over time.
Foods High in Acid
Although your diet isn't the primary cause of cavities, there are specific foods that can break down your teeth causing tooth decay. Certain fruits and vegetables are good examples of acidic foods that taken in massive consumptions will ultimately affect your teeth's overall health. Foods such as apples, bananas, and citrus fruits are all high in acid. While we don't recommend avoiding these foods altogether, it's important to realize what these foods could be doing to your teeth. It's not all fruits and vegetables, but ones that have a high acid content. Choosing different foods is one of the ways you could be protecting your teeth and preventing cavities.
For more information on cavities or if you need dental fillings, contact us in San Francisco at (415) 757-0110. We'd be happy to talk to you about any questions or concerns you may have.
Recent Posts
Contact Us
Skoulas DDS - The SF Cosmetic Dentist
450 Sutter Street, Suite #1616
San Francisco, CA 94108
Monday | 9am - 6pm
Tuesday | 9am - 6pm
Wednesday | 9am - 6pm
Thursday | 9am - 6pm
Friday | 9am - 6pm
Saturday | Closed
Sunday | Closed