What Are My Options for Closing a Gap Without Braces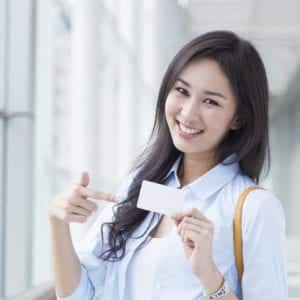 Posted on July 13, 2018
Does the idea of wearing braces seem more appropriate for pre-teens than for an adult? In competitive, progressive Nob Hill, our patients understand that every detail counts. Confidence and presentation are a must, which is why a distracting gap between your teeth, covered by unsightly braces has the potential to interfere with your success. Dr. Skoulas offers a variety of cosmetic dentistry options to correct the gap between your teeth, known formally as a diastema. Gapping is typically located between the front two teeth but can be found anywhere in the mouth.
We offer residents in the Nob Hill neighborhood cosmetic dentistry alternatives to design your smile without the use of braces. The following options describe the different procedures available as well as the pros and cons of each.
Bonding. Teeth bonding is a technique in which tooth-colored composite resin is applied to the teeth and sculpted to fill in the gap. The bonding material is matched to the shade of your other teeth; then the teeth are prepared to receive the bonding material. They are gently etched, rinsed, and dried. From there the bond is applied, dried, and light cured. Finally the composite (bonding material) is shaped, and molded while it still has a putty-like consistency. The light cure used is an ultraviolet light which hardens the bonding. Finally, the bonded teeth are polished. The advantage of bonding is that it's relatively inexpensive, and a conservative approach to the problem. Disadvantages of bonding are that the resin can become discolored depending on lifestyle choices such as smoking and coffee consumption. There is also the possibility of chipping, and although bonding is less expensive, it doesn't last as long as other cosmetic dentistry options.
Veneers. Porcelain veneers are thin shell-like pieces of porcelain that are chemically bonded to your teeth. Dr. Skoulas flawlessly matches your veneers to the shape and shade of your other teeth. Using the finest quality material enables her to create a superior sheen in comparison with the above-mentioned bonding technique. An impression of your teeth is taken and sent to a dental lab where our Nob Hill patients' veneers are fabricated. Once they are created and returned to our offices, Dr. Skoulas will remove a portion of enamel from the surface of the two teeth, which creates space for the veneers. Finally, the veneer is bonded to the tooth permanently. The advantages of porcelain veneers as a cosmetic dentistry option to correct an unwanted gap are that they resist staining and have a notably natural appearance. The downside to veneers is that if they do crack, they can't be repaired. You will need to get new veneers. Nob Hill patients who choose this cosmetic dentistry option are not immune to cavities, which is why patients with unhealthy teeth are usually not good candidates for porcelain veneers.
Invisalign. Invisalign works by using clear trays that are custom made for your mouth. The trays are taken home and are worn at least 22 hours of every day. Twice a month, or so, the trays will be replaced as your teeth shift into place, closing the gap over time. Seeing Dr. Skoulas every 6 weeks for check-ups will ensure your treatment is progressing smoothly. Nob Hill patients experience several benefits with these "modern braces." Invisalign offers comfort, convenience, and the flexibility to remove them temporarily if needed. The drawbacks of Invisalign are primarily concerned with strict adherence to maintenance requirements that, if not observed may diminish the desired results.
As with all cosmetic dentistry, each situation is unique. Call our friendly staff today at (415) 757-0110 to schedule an appointment with Dr. Skoulas where you can discuss your specific concerns, and we may begin to develop a personalized treatment plan that is right for you.                                                                                                   
Recent Posts
Contact Us
Skoulas DDS - The SF Cosmetic Dentist
450 Sutter Street, Suite #1616
San Francisco, CA 94108
Monday | 9am - 6pm
Tuesday | 9am - 6pm
Wednesday | 9am - 6pm
Thursday | 9am - 6pm
Friday | 9am - 6pm
Saturday | Closed
Sunday | Closed