Types of Porcelain Veneers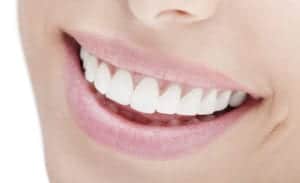 Posted on December 10, 2018
Porcelain veneers provide many benefits to San Francisco patients. They provide an alternative to traditional orthodontics while achieving similar results, as well as rejuvenating the appearance of damaged teeth. And possibly the best thing about porcelain veneers is that the process is much quicker than orthodontics, so patients won't have to wait very long to get the smile they've desired and deserve. Most patients rely on their dentist to choose the proper type of porcelain veneers to use on their teeth, but here is some information about the different types.
Pressed Ceramic Veneers
This type is thicker than the other porcelain veneers so that they are much stronger and more durable. And since they are easier to manufacture, the cost could be lower as well. The main downside of pressed ceramic veneers is Dr. Skoulas may have to alter the patient's tooth structure a little more since the veneer itself is thicker. Some San Francisco patients require this type of alteration anyway, but Dr. Skoulas will determine whether this type of veneer is best.
Stacked Ceramic Veneers
Stacked ceramic veneers may not be as thick or durable as pressed ceramic veneers, but they look more like natural teeth. These porcelain veneers can be customized to make them virtually indistinguishable from the other teeth in the mouth. The process of making these veneers can take up to a few weeks, but they produce phenomenal results.
Lithium Disilicate Veneers
This type of material is primarily used for people in San Francisco who grind their teeth often, either knowingly or unknowingly. These are the strongest types of porcelain veneers and are manufactured using computer technology for preciseness and to create the strongest bond.
Deciding on Which Type of Porcelain Veneers to Use
The good news is that people in San Francisco don't have to know the differences between the types of porcelain veneers. When working with Dr. Skoulas, patients can rest easy knowing she has their best interests in mind and always looks at both short-term and long-term results. The types of porcelain veneers used can depend on how much work needs to be done to the teeth, the patient's overall oral health and other factors. Dr. Skoulas always educates her patients on what her recommendation is and will answer any questions to ensure every patient is comfortable before getting their porcelain veneers.
Skoulas, DDS believes everyone in San Francisco deserves to feel and look their best. Many times, achieving those feelings and appearances begins with having a beautiful smile. When patients work with Dr. Skoulas to get their porcelain veneers, they leave the office with a new sense of self-confidence and have a smile they can be proud of. Also, there is virtually no recovery time, so many patients return to work immediately after getting their porcelain veneers.
To learn more about our practice and how Dr. Skoulas can help put a big smile on your face, contact us at (415) 757-0110 to schedule an appointment.
Recent Posts
Contact Us
Skoulas DDS - The SF Cosmetic Dentist
450 Sutter Street, Suite #1616
San Francisco, CA 94108
Monday | 7:30am - 5pm
Tuesday | 7:30am - 5pm
Wednesday | 7:30am - 5pm
Thursday | 7:30am - 5pm
Friday | 7:30am - 2pm
Saturday | Closed
Sunday | Closed