Transform Your Entire Look with Porcelain Veneers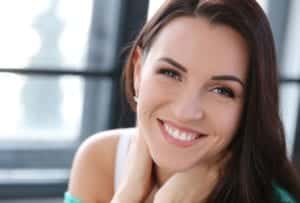 Posted on April 16, 2018
A polished, well-groomed appearance is not complete if your teeth cause you to grimace when you should be smiling. And, there's a real chance that if you don't like the way your teeth look others may be in silent agreement. Patients in the financial district of San Francisco with cosmetic dental issues usually brush and floss regularly, and rarely miss their checkups. Unfortunately, if your teeth are in bad shape, that just is not enough. The good news is that porcelain veneers are a fast, effective way to revamp your smile and take your whole look to the next level.
Porcelain veneers are the perfect choice for men and women in the financial district of San Francisco whose teeth are aesthetically unattractive. If your teeth are discolored, have minor cavities or fractures, or some other type of aesthetic problem you are probably an excellent candidate for porcelain veneers.
In the Competitive Financial District of San Francisco Every Detail of Your Appearance Counts
You would not wear flip-flops and a tank top to an important business meeting or skip a shower before heading off to work, would you? Obviously not. Maintaining a stylish and professional looking wardrobe, salon-styled hair, skin, and nails, and staying fit are some of the things that the men and women who do business in the financial district of San Francisco do to look and feel their best. If you have all of your "boxes" checked except for your smile, porcelain veneers are a natural looking, fast, and effective way to complete your look. Not only will your outer appearance dramatically improve, but your self-confidence will get a much-needed boost. When we look and feel fabulous, our whole demeanor is affected. Transforming your entire look happens when you combine fashion and an enthusiastic attitude with porcelain veneers to give you a perfectly stunning smile.
Dr. Skoulas uses only the finest material available to create porcelain veneers for her patients because quality material creates quality results. When applied to the surface of your teeth, these thin pieces of porcelain offer men and women in San Francisco's financial district the natural-looking, lustrous change that they are looking for. When you live with damaged teeth for so long, it is shocking to find that such a simple procedure can alter your look so drastically.
Change is Essential For Success
Porcelain veneers are a long-lasting way to restore your smile and give you that special finishing touch needed to make a thoroughly dramatic change in your look and your life. There are some things that we have no control over, but we are fortunate to be able to upgrade our image with the assistance of highly skilled cosmetic dentists such as Dr. Skoulas. Ultimately how you look and feel is up to you, and if you are ready to go from average to outstanding, porcelain veneers can help.
Call us at (415) 757-0110 today and let one of our friendly and knowledgeable staff arrange a convenient time for you to come in for a consultation with Dr. Skoulas. 
Recent Posts
Contact Us
Skoulas DDS - The SF Cosmetic Dentist
450 Sutter Street, Suite #1616
San Francisco, CA 94108
Monday | 9am - 6pm
Tuesday | 9am - 6pm
Wednesday | 9am - 6pm
Thursday | 9am - 6pm
Friday | 9am - 6pm
Saturday | Closed
Sunday | Closed