Tooth Colored Dental Fillings vs. Metal Fillings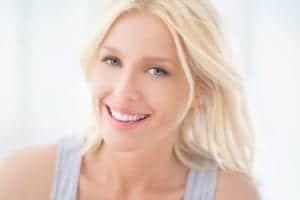 Posted on May 1, 2017
When you have a bad toothache, the unpleasant reality is that you probably have a cavity. The good news is that you can fix that problem with the right dental fillings. After your dentist discovers that fillings are what you need to correct the problem, you're left with another choice: tooth-colored or metal dental fillings. Both have various advantages and disadvantages to each for both aesthetic and functional reasons. However, it depends on each San Francisco patient's' individual needs. For some, silver fillings may be the desired treatment of choice. While for other patients, filings that more closely resemble your tooth reflect more of a natural look.
At Dr. Skoulas in San Francisco, we want you to feel completely comfortable and satisfied with your dental treatment. This is why it's important to know all of your options and choose the best solution for your dental needs. To make this decision easier for San Francisco patients, we believe it's helpful to know some of the advantages and disadvantages of each.
Pros and Cons of Metal Fillings
Whenever you have a cavity, your dentist will have to drill out part of your tooth to remedy the problem. Once there is a hole, you have to have that filled. Silver metal fillings are a pretty standard choice for patients. A benefit for having these kinds of fillings are that they are strong and durable. Because of the metal material used, you can chew harder without disrupting your fillings or worrying about them coming off. However, a lot of San Francisco patients opt out of these types of fillings because they are not aesthetically appealing. The silver fillings are a lot easier to see rather than fillings that are closely matched to the rest of your teeth's color. Also, although durability is a plus, metal fillings contain mercury as well. While contained, this material can be harmful if there are any major issues with your dental fillings.
Pros and Cons of Tooth-Colored Fillings
A lot of patients prefer tooth-colored fillings for a variety of reasons. One reason is that the color blends so closely with the rest of your teeth, most of the time you can't tell that you've even had a filling. Also, because the fillings are comprised of acrylic particles, there's no chance of mercury in your fillings. With this method, less of your tooth structure is lost as well. However, there are some disadvantages to tooth-colored dental fillings. Because of the material and aesthetic of these fillings, they are a bit more expensive than metal. Also, the overall time that you are in the dentist chair for this procedure is longer. Additionally, in comparison to metal fillings these dental fillings are not as durable.
Ultimately, the choice of what type of fillings to get is up to you. Both are excellent options to choose from that can help improve your dental health. If you prefer stronger dental fillings and aren't too concerned with how they look, metal fillings might be the best choice for you. However, if you don't want the silver color and prefer something a little subtler, you may opt more for tooth-colored fillings.
If you're having trouble making this decision, reach out to Dr. Skoulas today. If you need to have a cavity filled, call us at our San Francisco office at (415) 757-0110. We'd love to get you in when it's most convenient for you and help brighten up that smile of yours.
Recent Posts
Contact Us
Skoulas DDS - The SF Cosmetic Dentist
450 Sutter Street, Suite #1616
San Francisco, CA 94108
Monday | 7:30am - 5pm
Tuesday | 7:30am - 5pm
Wednesday | 7:30am - 5pm
Thursday | 7:30am - 5pm
Friday | 7:30am - 2pm
Saturday | Closed
Sunday | Closed