The Importance of Using Dental Floss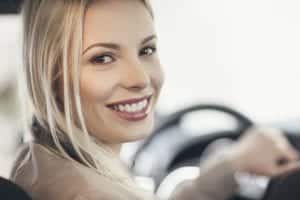 Posted on March 6, 2017
Bad dental habits are common with most Americans. People tend to miss their regular dentist appointments, forget to brush their teeth, and regularly dismiss proper dental hygiene. Out of all of these bad habits, by far the most common one is the lack of flossing. Most San Francisco patients don't realize that flossing is one the main contributors of cavities and overall dental hygiene issues. Although it is equally important to see your dentist regularly, flossing at home is one of the ways patients can prevent cavities and other dental problems.
Flossing plays a very important role in your dental health. It's specifically designed to clean out areas that brushing can't reach. While it seems like a small step, there's a reason that dentists always recommend flossing hand in hand with brushing. It's best for San Francisco patients when flossing becomes a daily habit, instead of seeming like a chore. The process can seem somewhat time-consuming, but the results will be worth it when you don't have cavities later on.
Benefits of Dental Floss
Brushing your teeth is one way to get rid of plaque. However, through brushing, you are only scraping the surface of your teeth. When you floss, you can get to those in-between hard to reach areas. This is typically where bacteria grow most often, which is why it's a common spot for cavities. Also, this build-up of bacteria can lead to gum disease and even tooth decay over time. This is why flossing is so important to your dental health. Your dentist can help keep your teeth clean when you come in for a visit, but it is your responsibility to floss at home and keep your teeth healthy. Overall, dental floss can help improve your dental hygiene and the appearance of your smile.
How to Floss Properly
When you do floss, just like brushing, it's imperative that you're doing it correctly. Dentists suggest that you should floss at least once a day. It's recommended to floss only once a day instead of all of the time because it's better to do it once a day the right way than a lot of times incorrectly. When you do floss, you should carefully use the dental floss to get out all of the debris in between your teeth. Although you may want to do it quickly and get the process over with, it's much better to floss with care and make sure that you're cleaning properly.
Dental care is vital, and it's something that Dr. Skoulas is passionate about. San Francisco dentist Dr. Skoulas will often discuss with her San Francisco patients their dental hygiene practices to make sure they're taking optimum care of their teeth while at home. That's why she recommends flossing and stresses the importance of this habit. It's been proven that flossing regularly can help keep your smile healthy and beautiful, and who doesn't want that? At Dr. Skoulas office, we can help you with more tips on how to keep your smile radiant. Call us today at (415) 757-0110 to schedule a consultation at our San Francisco office.
Recent Posts
Contact Us
Skoulas DDS - The SF Cosmetic Dentist
450 Sutter Street, Suite #1616
San Francisco, CA 94108
Monday | 9am - 6pm
Tuesday | 9am - 6pm
Wednesday | 9am - 6pm
Thursday | 9am - 6pm
Friday | 9am - 6pm
Saturday | Closed
Sunday | Closed