The Importance of Regular Dental Checkups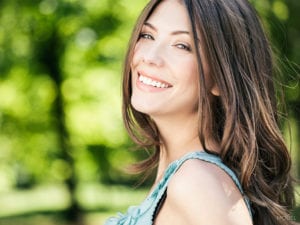 Being located in the heart of the financial district means that we have the privilege to serve many hard working, career-minded patients. Living in such a fast-paced place like San Francisco, our patients understand how important it is to their career and social lives to have great dental health. In this blog post, we want to look at several of the reasons why getting regular dental checkups is critical to your overall health and longevity.
If you're looking for a dentist that always puts her patients' comfort and health first, then make sure that you call Dr. Skoulas today at (415) 757-0110. Dr. Skoulas is known for her willingness to come in early on the weekends and stay late in the evening to accommodate her patients' busy schedules. She is also available 24-7 for emergency dental work. We would love to learn more about your dental challenges and how we can help give you the smile of your dreams. Plus, as a female dentist, San Francisco patients will also get several unique benefits that you can read more about below.
Why Get Regular Dental Visits
Not only do your teeth and gums undergo a lot of stress from chewing, but your mouth is also home to billions of bacteria. Many of these bacteria are good. But some of them are responsible for tooth decay, bad breath, and gum disease. Getting regular cleanings can have many positive effects on your mouth, especially if you get treatment from a female dentist. San Francisco patients should get regular dental checkups twice a year. Here are several reasons why.
Save money – One of the most common reasons why patients need a root canal, bridges, or crowns is because a small issue was allowed to fester and become much more serious. Getting regular dental visits ensures that Dr. Skoulas will be able to find and treat problems early before they require costly (and uncomfortable) procedures.
Less time away from work – When patients allow small cavities to become larger, more serious issues, it can require more time away from work to treat. Regular visits to your dentist require much less time away from work so you can focus on your career.
Brighter smile – Our career-minded patients know that having a bright white smile can help them achieve their goals because they feel more confident. Regular checkups allow Dr. Skoulas to remove stains from coffee, wine, or tea before they can darken your whole smile.
Bad breath – Having stinky breath can leave a bad impression when you have a big presentation or job interview. Getting regular cleanings can help keep your breath smelling sweet.
Gum disease – Gum disease can cause red, swollen, and painful gums that lead to gum recession and tooth decay. With regular checkups, you'll keep your gums and your entire mouth healthy.
Benefits of Working with a Female Dentist
San Francisco is one of the most beautiful cities in the world. Our patients love spending time outside, with friends and family, or pursuing their passions. One of the most important parts of being able to have a confident smile and express yourself at work or in social settings is by getting regular dental checkups. Interestingly, recent studies have shown that there are several amazing benefits of having a female dentist. San Francisco patients can often save themselves time and money with a female dentist because they tend to recommend preventative treatments more frequently.
If you're suffering from tooth pain or gum disease, or you want to brighten your smile, make sure you call Dr. Skoulas today at (415) 757-0110.
The post The Importance of Regular Dental Checkups first appeared on Skoulas DDS - The SF Cosmetic Dentist.
Recent Posts
Contact Us
Skoulas DDS - The SF Cosmetic Dentist
450 Sutter Street, Suite #1616
San Francisco, CA 94108
Monday | 9am - 6pm
Tuesday | 9am - 6pm
Wednesday | 9am - 6pm
Thursday | 9am - 6pm
Friday | 9am - 6pm
Saturday | Closed
Sunday | Closed