The Amazing Perks of Choosing Invisalign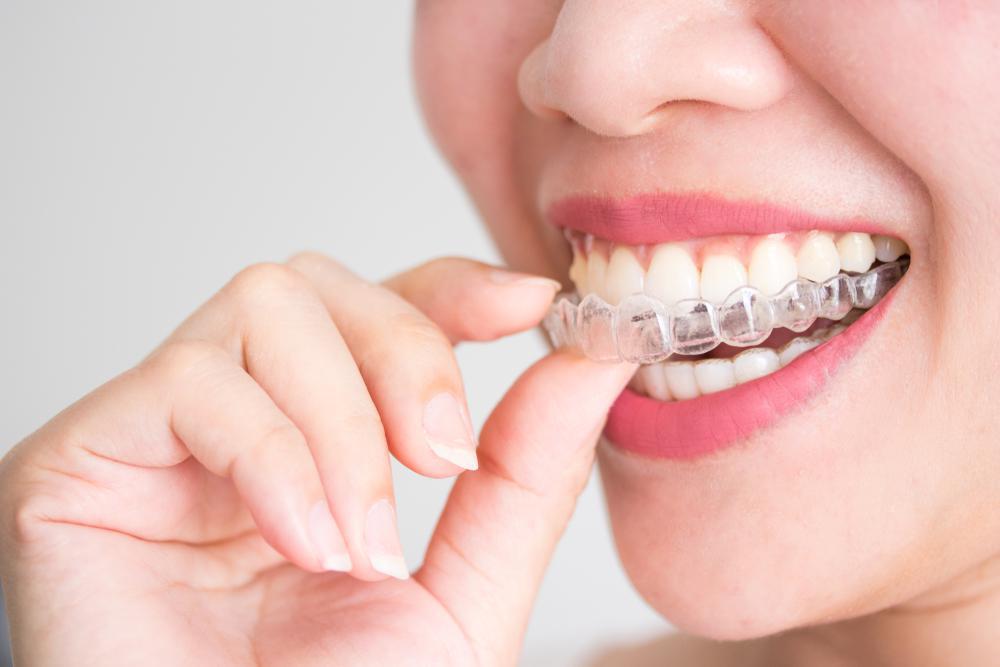 You desperately want to straighten your teeth and improve your appearance, but you don't want to spend time with a mouth full of metal braces. You don't have to. You can join the millions of people who choose Invisalign® for their orthodontic care.
The fact that they're virtually invisible isn't the only reason Antigone Skoulas, DDS, and her team at Antigone Skoulas, DDS and Associates is proud to offer Invisalign. Here's a list of Invisalign's top perks.
Improve your smile without all the metal
OK, so we already mentioned that you can straighten crooked teeth, eliminate gaps between teeth, and improve your bite without all the metal. But since it's the top reason patients choose Invisalign, it's worth repeating.
Invisalign aligners are made from clear, flexible plastic. When they're in place, they're not visible unless someone gets up close and personal, and then they may be able to notice you're wearing something over your teeth.
It's also worth noting that your Invisalign trays are safe and healthy. The aligners are an FDA-approved medical device, and the medical-grade plastic is free of BPA, BPS, latex, and gluten.
Designed for ultimate comfort
Your Invisalign aligners are custom-made to fit over your teeth. From the first day, they fit snugly enough that they don't bother you by moving around, yet they're amazingly comfortable. Your aligners are also trimmed to perfectly fit your gum line, which ensures they feel and look great.
By comparison, metal braces can rub against the tissues lining your mouth and cause irritation. Your Invisalign trays are also made from material that's more comfortable than the material used to make off-the-shelf clear plastic aligners.
As Invisalign changes the position of your teeth, the supporting bone must also move and remodel. This creates soreness in your jaw for a few days when you switch over to a new aligner. But this type of discomfort occurs with all orthodontics.
The comfort of Invisalign comes from the way the aligners feel in your mouth. There's a significant difference between the feel of smooth plastic compared to rough brackets and metal.
Shorter treatment time
You can hardly ask for a better perk than shorter treatment time. With Invisalign, you can have your new smile in 12-18 months. If you go with metal braces, you wear them for 18-30 months. There's just no contest between the two options. Why would you choose a longer time with less attractive braces?
Easy to keep up with good dental habits
You need to wear your Invisalign aligners 20-22 hours daily to ensure your teeth move as planned. On the flip side, that means you can take them out for two to four hours every day.
Being able to remove your aligners is super important for maintaining your oral health because it means you can take the trays out when you eat. Then you can brush and floss before putting your aligners back in over perfectly clean teeth.
Meanwhile, just imagine the time and effort it takes to clean around metal braces. It's easy for pieces of food and plaque to get trapped in the spaces between the wires and your teeth, which causes decal and staining.
Another problem is that food can react with the bacteria in your mouth and the metal in your braces to create a bleaching effect. As a result, you can end up with small light spots on your teeth when your wear braces.
Enjoy all your favorite foods
And for the final perk: You don't have to worry about food restrictions because you can take your Invisalign trays out to eat and brush. Metal braces must be protected, so you need to cut food into small pieces and avoid foods that are too sticky, chewy, crunchy, and hard.
With all the perks of Invisalign, there's no reason to put off getting the beautiful smile you want. To learn more about straightening your teeth with Invisalign, call Antigone Skoulas, DDS and Associates or schedule an appointment online.
Recent Posts
Contact Us
Skoulas DDS - The SF Cosmetic Dentist
450 Sutter Street, Suite #1616
San Francisco, CA 94108
Monday | 9am - 6pm
Tuesday | 9am - 6pm
Wednesday | 9am - 6pm
Thursday | 9am - 6pm
Friday | 9am - 6pm
Saturday | Closed
Sunday | Closed