Symptoms of An Abscessed Tooth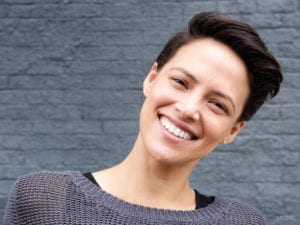 An abscess is a very common but serious dental issue that requires immediate treatment. While it is often very painful, some San Francisco patients may not experience any pain at all. In this blog post, we'll talk about some of the symptoms of an abscess and learn about why some people experience pain, and others don't.
If you're suffering from pain in any of your teeth, gums, or even in your jaw, make sure that you call Dr. Skoulas today at (415) 757-0110. We know that dental pain can strike at any moment, which is why Dr. Skoulas is a 24-hour dentist. San Francisco patients can call at any time and get help with their dental emergencies. You can't always know when you'll have to go to the dentist, which is why it is critical to call Dr. Skoulas if you require dental treatment in the middle of the night or early in the morning.
Signs You May Have an Abscess
An abscess is an infection in the very center of the tooth called the pulp. The pulp is comprised of nerves and blood vessels. An abscess is caused when bacteria gets into the pulp through a cavity or a crack in the tooth. Sometimes the pain from an abscess can be felt suddenly and require a 24-hour dentist. San Francisco patients should not hesitate to call Dr. Skoulas for help and treatment.
Pain – The most common symptom of an abscessed tooth is a deep pain in the jawbone. This pain is often throbbing and can even extend down the neck.
No pain – If the infection inside the tooth kills the nerve endings, then patients will not feel any pain at all. In these cases, patients may notice these other symptoms.
Swelling – Because an abscess is a severe infection, it often presents with swelling at the location. A swollen cheek or gums is another symptom.
Fever – Another sign you have an abscess is a fever as your body tries to fight the infection.
Breath and taste – Patients that have bad breath suddenly or a strange, bad taste in their mouth may have an abscess. This is caused by the infection seeping into the mouth.
Why Use Dr. Skoulas for Your 24-Hour Dentist
San Francisco patients like to work hard and play hard. But having constant tooth or jaw pain can completely sidetrack your career and social goals. If you need emergency dental work, then call Dr. Skoulas today at (415) 757-0110. We know that you can't plan when you need a 24-hour dentist. San Francisco patients can get fast, kind, and compassionate care with Dr. Skoulas at any time–whether it's after hours during the week or early in the morning on the weekends. Get in touch with us today.
Our patients love how gentle and understanding Dr. Skoulas is. Just take a look at our Reviews Page to see what our patients have to say about their experience. We offer a wide range of anesthetic options to make sure that you're always comfortable during your treatment. Patients also have access to Netflix and Spotify in all of our dental chairs to help you relax. Dr. Skoulas believes that honesty and transparency are essential to building long term, meaningful relationships with her patients.
We would love to help you get a healthy, brilliant, and straight white smile so give us a call today to get started.
The post Symptoms of An Abscessed Tooth first appeared on Skoulas DDS - The SF Cosmetic Dentist.
Recent Posts
Contact Us
Skoulas DDS - The SF Cosmetic Dentist
450 Sutter Street, Suite #1616
San Francisco, CA 94108
Monday | 9am - 6pm
Tuesday | 9am - 6pm
Wednesday | 9am - 6pm
Thursday | 9am - 6pm
Friday | 9am - 6pm
Saturday | Closed
Sunday | Closed