Smile Makeovers by a Cosmetic Dentist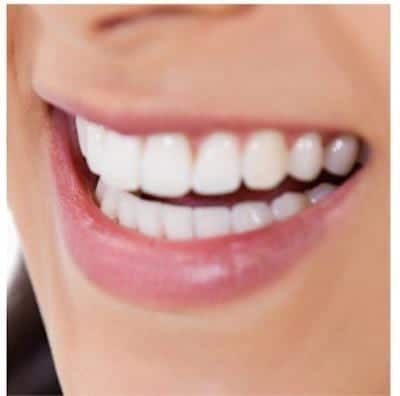 The smile is one of the first things people notice about you.  You only get one chance to make a first impression. Do you know that people make 11 assumptions about you just from your appearance, within 7 seconds of meeting you?  When you walk thru the door, people experience what psychologists call the "Threshold Effect."  From the first impression, people determine:
Your level of education
Trustworthiness
Social position
Level of sophistication
Economic level
First impressions are not only important, they often last the longest.  As a vast number of Americans understand the importance of a good smile, only half are satisfied with their smiles.  There is no question among people who are suffering poor self-image, dental concerns rank among the highest.  As more emphasis is focused on the emotional and social importance of a healthy, beautiful smile, Americans are seeking out ways to improve their smiles.
Thanks to the media and baby boomers, a smile makeover is no longer just for the rich and famous. As sophisticated informed consumers, baby boomers are aware that oral health is an important part of their overall health. They understand the relationship between appearance, self-esteem, physical and mental well-being, since smiles also make us feel good because they release endorphins, and that gives us a natural high. According to the American Academy of Cosmetic Dentistry, AACD, over 70% of clinical inquiries about cosmetic dentistry comes from those in the 31-50 age group – including people not only in family situations and the workforce who want to improve their social and business interactions, but also individuals who just simply want to feel better about themselves.
A study by the American Academy of Cosmetic Dentistry:
99.7% of Americans believe a smile is an important social asset
96% believe an attractive smile makes a person more appealing to the opposite sex
74% feel an unattractive smile can hurt chances for career success
BUT ONLY:
50% are satisfied with their smile.
DO YOU NEED A SMILE MAKEOVER? Use the following self-test to see whether you can benefit and improve your smile through cosmetic dentistry.  If you answer yes to any of the following questions, it may be right for you.
Do you avoid smiling in photos?
Are you conscious about spaces and gaps in your teeth?
Are your teeth making you look older than you feel?
Have you held back a smile?
Do you feel that your teeth are stained or too yellow?
Do you hold your hand up in front of your mouth when speaking or laughing?
Do you notice areas of excessive tooth wear that make your smile look older?
Do you have little teeth and a gummy smile?
Are your teeth crooked, chipped or crowded?
Do you wish you had someone else's smile?
Call today to schedule your Smile Makeover Consultation, at Antigone Skoulas, DDS and Associates, we have been brightening smiles for 25 years!
Recent Posts
Contact Us
Skoulas DDS - The SF Cosmetic Dentist
450 Sutter Street, Suite #1616
San Francisco, CA 94108
Monday | 9am - 6pm
Tuesday | 9am - 6pm
Wednesday | 9am - 6pm
Thursday | 9am - 6pm
Friday | 9am - 6pm
Saturday | Closed
Sunday | Closed