Singles Rate White Teeth A Top Priority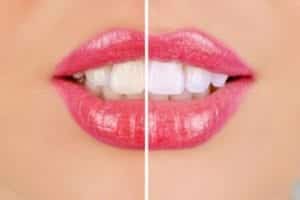 When judging a potential date, both men and women rate teeth at the top. Based on a national survey of almost 5,500 unattached adults 21 and older, meeting a prospect with clean, bright white teeth wasn't just a "nice to have" item on their wish lists, but a top priority for both men and women. The survey was conducted for the dating website Match.com. In our youth oriented culture, we find a brilliant white smile appealing. Teeth also reflect good hygiene and health to a prospective date. If your date's teeth are yellowed or stained, it tells a lot. Maybe he drinks too much coffee or wine. Maybe he neglects brushing. Or he took too much of the tetracycline antibiotic.
White teeth also take years off your perceived age. A study conducted by Oral B in the United Kingdom showed that having white teeth can make you look five years younger and increase your attractiveness by 20 per cent.
So, if you're updating your wardrobe and new look, don't forget to freshen up those pearly whites. The KöR Whitening System used by Dr. Skouas at Antigone Skoulas, DDS and Associates can lighten teeth up to 16 shades.
Recent Posts
Contact Us
Skoulas DDS - The SF Cosmetic Dentist
450 Sutter Street, Suite #1616
San Francisco, CA 94108
Monday | 9am - 6pm
Tuesday | 9am - 6pm
Wednesday | 9am - 6pm
Thursday | 9am - 6pm
Friday | 9am - 6pm
Saturday | Closed
Sunday | Closed