What Are the Requirements for Having Dental Implants?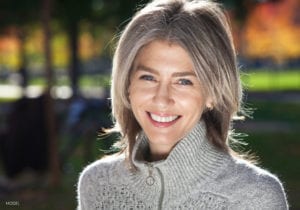 Posted on February 26, 2020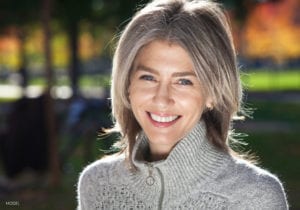 The placement of dental implants is a very detailed procedure, one that only skilled dental professionals should perform. San Francisco men and women who are interested in having dental implants placed should be aware that there are certain requirements that must be met before their procedure can be performed. Additionally, these requirements differ depending on the type of dental implant procedure you choose. To learn more about dental implants and the requirements to have them placed, keep reading.
But First, What Are Dental Implants?
Dental implants are small titanium screws that are placed strategically into the jawbone where, as they heal, they fuse permanently to the bone. This makes dental implants as secure as natural teeth. Additionally, dental implants provide stimulation to the jawbone, which maintains jawbone strength and shape.
Once the bone and dental implants have fused together, patients will return to our San Francisco office to have the abutments placed on top. The abutment protrudes from the gums and is where the new dental crown will be placed. The final step of the dental implants process is the placement of the final crowns. After the crowns are locked securely in place, they function and look like natural teeth providing patients the ability to bite, chew, smile, and speak with confidence.
Who is a Good Candidate for Dental Implants?
San Francisco men and women who have healthy jawbone strength and structure and are missing one or more teeth are typically good candidates for dental implants. In order to truly know if you qualify for dental implants, make an appointment with one of our doctors for a one-on-one consultation. During your appointment, our doctors will fully examine your mouth, discuss your areas of concern, and take X-rays, impressions, and photographs as needed. These steps will allow our doctors to prepare a personalized treatment plan to meet your specific needs and aesthetic goals.
The Type of Dental Implants You Choose Matters
Patients who choose Skoulas, DDS and Associates will have the choice of Osseointegrated Titanium Dental Implants:
Osseointegrated Titanium Dental Implants
This type of dental implantation is an advanced technique used by our doctors in which titanium dental implants are inserted into the jawbone. These dental implants are placed in a prepared site of the bone and are left to heal for 4 to 6 months. Osseointegrated Titanium Dental Implants have threading on the inside which allows for the dental prosthesis to be attached with small screws. San Francisco men and women can have these dental implants placed, whether they require a single placement or an implant-supported full denture. These implants allow patients to regain complete oral function and aesthetic appeal.
Why Skoulas, DDS and Associates are Voted the Best Choice for Dental Implants in San Francisco
Our doctors are committed to providing every patient with excellent care in a warm and welcoming environment.
If you know that you're in need of tooth replacement, call our office at (415) 757-0110 today to schedule your initial appointment so our doctors can develop a treatment plan suited to your needs.
Recent Posts
Contact Us
Skoulas DDS - The SF Cosmetic Dentist
450 Sutter Street, Suite #1616
San Francisco, CA 94108
Monday | 9am - 6pm
Tuesday | 9am - 6pm
Wednesday | 9am - 6pm
Thursday | 9am - 6pm
Friday | 9am - 6pm
Saturday | Closed
Sunday | Closed