Porcelain Veneers Vs Teeth Whitening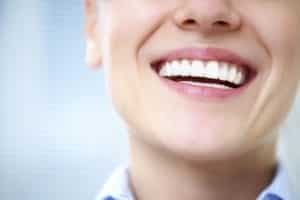 Posted on October 11, 2016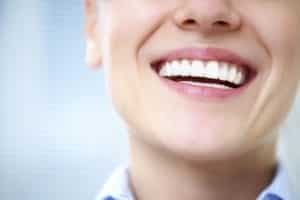 Your mouth is one of the main focus points on your face and when you open your mouth to talk or smile, you want people to see a gorgeous, sparkling white smile. But if your teeth are stained and dark from coffee, wine, or smoking, then you're probably wondering what the best way is to get a whiter smile.
There are a couple different options for patients who are in this situation: teeth whitening and porcelain veneers. San Francisco patients have told us repeatedly that they feel that having a clean, glistening smile gives them the confidence they need to succeed. This is exactly why we wanted to put together this quick blog post so we can explain some of the differences between these two procedures, and how to get a glistening smile.
If you're ready to get that bright, movie-star smile then give Dr. Skoulas a call today at (415) 757-0110. Once you give us a call, we'll work with you to find a convenient time that you can meet with Dr. Skoulas in our modern downtown San Francisco offices. During your meeting Dr. Skoulas can talk with you about your concerns, your goals for your smile and teeth, and perform an examination. After this consultation, she'll be able to make a recommendation on which option is best-suited for you.
What's the Difference Between Teeth Whitening and Porcelain Veneers
There are some pretty major differences between teeth whitening procedures performed in your dentist's office and porcelain veneers. San Francisco patients who are interested in these procedures should always consult with their dentist before making a final decision.
Speed – For the fastest results, patients may want to lean towards teeth whitening because it can usually be done in an hour or so. On the other hand, the process for porcelain veneers can take as long as six weeks and two separate visits to the dentist. We should note that for patients with decaying teeth, some repair may need to be completed first, since bleaching or whitening unhealthy teeth can cause tremendous pain.
Straight teeth – If your teeth are crooked in addition to being discolored, then you may want to ask Dr. Skoulas about porcelain veneers. San Francisco patients with curved or bent teeth can straighten them out in much less time than Invisalign.
Long lasting – If you're looking for a quick fix to your discolored teeth, then teeth whitening may be the route to go. However, teeth whitening is temporary and your teeth must be re-bleached regularly. But with proper care, porcelain veneers can last as long as 15 years.
Cost – Another question we often get is how much these procedures cost. For teeth whitening, the cost averages at around 250, and changes based on the intensity of the bleach material. For porcelain veneers, the cost can be much more depending on how many teeth get veneers.
Give Dr. Skoulas a call today at (415) 757-0110 if you're thinking about getting teeth whitening or porcelain veneers. San Francisco natives, like Dr. Skoulas, understand how important it is to have a dazzling white smile in order to succeed here. Our modern, comfortable offices are conveniently located in downtown San Francisco for lunchtime or after-work appointments. We're also available for Saturday appointments and always do our best to accommodate our patients' busy schedules.
Recent Posts
Contact Us
Skoulas DDS - The SF Cosmetic Dentist
450 Sutter Street, Suite #1616
San Francisco, CA 94108
Monday | 9am - 6pm
Tuesday | 9am - 6pm
Wednesday | 9am - 6pm
Thursday | 9am - 6pm
Friday | 9am - 6pm
Saturday | Closed
Sunday | Closed