Porcelain Veneers Maintenance Tips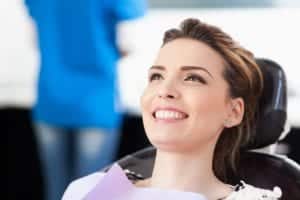 Posted on August 22, 2016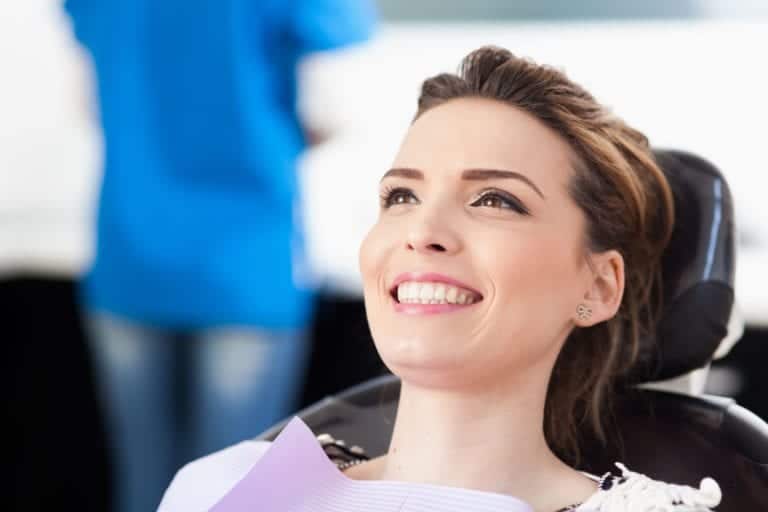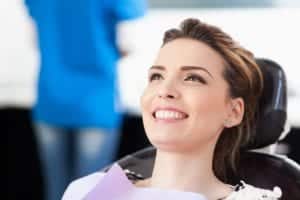 You don't have to spend months in braces or thousands of dollars to get the sparkling smile and straight teeth that you've always wanted. If you have crooked or discolored teeth, a safe, fast, and affordable option are porcelain veneers. San Francisco patients know that a beautiful set of veneers can quickly give them a brand new smile and the confidence they need to succeed in their careers and personal life as well.
One question that our potential patients often ask is what kind of upkeep and maintenance do veneers require after the procedure. This is an excellent question and one we are more than happy to answer. If you're ready to get that picture perfect smile you see on the cover of magazines, call Dr. Skoulas today at (415) 757-0110. We would love to schedule a consultation at our modern and comfortable offices, where Dr. Skoulas can perform a full examination and discuss your goals for your teeth and smile.
What Happens During the Application Procedure for Porcelain Veneers?
San Francisco is a fast-paced city and many of our patients ask us how long porcelain veneer application takes and what actually happens during the procedure. Here is a quick breakdown of how we usually apply veneers.
Consultation – The first step is for you to schedule a consultation with Dr. Skoulas at our offices in downtown San Francisco. Dr. Skoulas will perform an examination of your teeth, where she will take a full set of x-rays of your mouth, and discuss what you want your veneers to look like.
Impressions – At the first visit, Dr. Skoulas will remove .5 millimeters of enamel from the surface of your tooth. The doctor uses a local anesthetic during this portion to numb the area. After that, we'll take impressions of your teeth and use them to craft the actual veneers. You will leave with acrylic temporary veneers that day while the lab fabricates the final porcelain veneers.
Bonding – On your second visit, which can sometimes take place one or two weeks later, Dr. Skoulas will actually bond the veneers to your enamel using a powerful and perfectly safe adhesive. The color of the veneer can also be adjusted during this part as well.
How to Maintain Porcelain Veneers
You're going to absolutely love your dazzling new smile with your porcelain veneers. San Francisco patients can ensure their veneers last long and continue to look outstanding with these few simple reminders.
Avoid Hot, Cold, Chewy, or Hard Foods – For the first week or so, patients will experience some sensitivity to hot and cold foods. You should also avoid hard and chewy foods.
Keep Brushing and Flossing – Absolutely keep brushing and flossing your teeth as you normally would. Non-abrasive fluoride toothpastes are a great choice.
Do You Clench Your Teeth? – If you clench or grind your teeth at night then make sure you let Dr. Skoulas know. We can fit you with a mouthguard that will protect your new veneers.
Stains – One of the best things about porcelain is that it is highly resistant to stains. But certain foods and beverages have the potential to stain your new porcelain veneers. San Francisco patients who enjoy coffee, wine, tea, soy sauce, or berries, should limit their consumption. Patients should keep in mind smoking is probably the worst offender for staining veneers.
If you have stained or crooked teeth and long to get a shimmering white and brilliant smile, then porcelain veneers may be a terrific option. Call Dr. Skoulas today at (415) 757-0110 to schedule a consultation at your convenience in our downtown San Francisco offices. We would love to talk with you about how we can help you get the confident smile you've always wanted.
Recent Posts
Contact Us
Skoulas DDS - The SF Cosmetic Dentist
450 Sutter Street, Suite #1616
San Francisco, CA 94108
Monday | 9am - 6pm
Tuesday | 9am - 6pm
Wednesday | 9am - 6pm
Thursday | 9am - 6pm
Friday | 9am - 6pm
Saturday | Closed
Sunday | Closed