Invisalign: Orthodontics for Working Professionals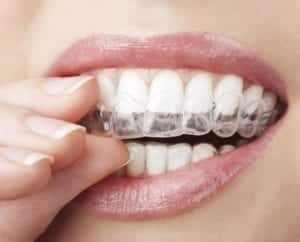 Posted on April 14, 2016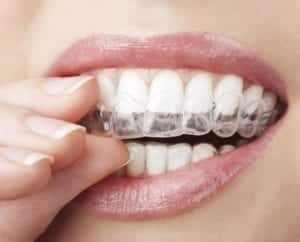 The thought of braces as an adult is both inconvenient and embarrassing. After a certain age most San Francisco patients don't want to spend years wearing braces, especially if they have a full-time job. That's why Dr. Skoulas recommends Invisalign, a set of custom trays for adults who want to align their smile without the obvious discomfort of braces.
Will Anyone Know I'm Wearing Invisalign?
San Francisco patients who want straighter smiles without braces can get the same results using Invisalign, a subtle alternative to braces. Unlike braces, Invisalign:
Slowly aligns your teeth by progressively shifting teeth with trays that shape your smile.
Features removable trays that you can take out for normal eating, brushing, and flossing.
Does not cause the pain or discomfort of traditional braces.
Subtly blends in with your smile because it is made of clear plastic, similar to a retainer.
Invisalign is virtually undetectable when you smile and can be removed for a few hours a day if you have an important meeting or want to enjoy dinner out.
How Long Will It Take for Invisalign to Improve My Smile?
Because Invisalign does not require the same level of maintenance as braces, the most time you spend will be at the initial appointment. Over a series of appointments Dr. Skoulas will:
Take images, impressions and X-rays at your initial appointment for a proper fit.
Give you your first set of trays and explain how they work in more depth.
Switch your current trays with new ones every two weeks. You will have check-ups every two weeks to evaluate your progress.
Invisalign treatment will likely take about one year to completely realign your smile, but Dr. Skoulas may recommend retainers to prevent your teeth from shifting out of place.
To find out if Invisalign is right for you, schedule an appointment by calling Dr. Skoulas' San Francisco office at (415) 757-0110 for an initial consultation.
Recent Posts
Contact Us
Skoulas DDS - The SF Cosmetic Dentist
450 Sutter Street, Suite #1616
San Francisco, CA 94108
Monday | 9am - 6pm
Tuesday | 9am - 6pm
Wednesday | 9am - 6pm
Thursday | 9am - 6pm
Friday | 9am - 6pm
Saturday | Closed
Sunday | Closed