How Long Should I Wait to Get Dental Implants After an Extraction?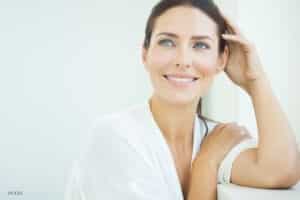 Posted on April 8, 2020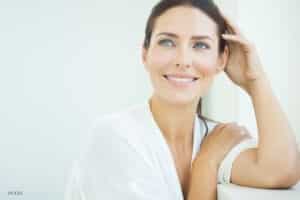 When our doctors visit with San Francisco men and women about having dental implants placed after an extraction, most of them are anxious to have them placed as soon as possible. But can dental implants be placed quickly, or even immediately, after an extraction? After all, an extraction interrupts oral function and aesthetics, which is far from convenient.
The answer to this question varies from person to person and case to case. Our doctors tailor every treatment plan to the specific needs of each patient; therefore, some dental implants can be placed immediately, while others will need to be delayed for a period of time to allow for healing of the jawbone. Keep reading to learn a little more about the specifics of dental implants after extraction.
What Happens During an Extraction?
When San Francisco men and women are in need of a tooth extraction, our doctors are able to perform the procedure with the highest level of skill. Additionally, our office is equipped with a wide array of oral anesthetics to make each patient comfortable during the procedure. Depending on the condition of the tooth needing extraction, a simple local anesthetic may be used; or for more complicated cases, our doctors have the ability to utilize general anesthesia when required. Regardless, extractions are handled with precision and care, and our doctors only make incisions when necessary. This gives patients a shorter recovery period and a greater likelihood of having their dental implants placed immediately.
Some San Francisco Patients Are Eligible for Immediate Placement of Dental Implants
Patients who are eligible to receive immediate placement of dental implants after extraction must have adequate jawbone tissue and strength in the area where the extraction has taken place. Additionally, patients should not have active gum disease or gum recession near the site. For those patients who receive dental implants the same day as an extraction, a temporary crown or crowns will be fitted. This will provide restored oral function while the implants fuse to the jawbone.
Some San Francisco Patients Must Wait to Have Their Dental Implants Placed
Those who are not eligible to receive dental implants immediately following an extraction typically are those who have jawbone resorption. Some patients may only have minimal resorption, meaning the time they must wait for their implants will be shorter as they wait for their jawbone to heal.
Those who have significant jawbone resorption or active gum disease will require a bone graft or gum graft prior to receiving dental implants. The jawbone or gums will be required to heal for 6-8 months before dental implant surgery can occur.
If You're in Need of an Extraction and Dental Implants, Let Our Doctors at Skoulas, DDS and Associates Help
Because there are several different things to consider when determining how long you will be required to wait before you have dental implants placed, our doctors recommend scheduling an initial consultation with them in their San Francisco office. During your appointment, our doctors will perform a full examination of your tooth or teeth to be extracted and take photographs, impressions, and X-rays. This information will help them formulate a treatment plan that will suit your specific needs and desired cosmetic outcome.
Call our office today at (415) 757-0110 to get started!
Recent Posts
Contact Us
Skoulas DDS - The SF Cosmetic Dentist
450 Sutter Street, Suite #1616
San Francisco, CA 94108
Monday | 9am - 6pm
Tuesday | 9am - 6pm
Wednesday | 9am - 6pm
Thursday | 9am - 6pm
Friday | 9am - 6pm
Saturday | Closed
Sunday | Closed