How Long Does Full Mouth Restoration Take?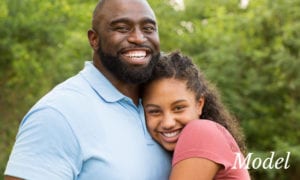 Posted on June 3, 2020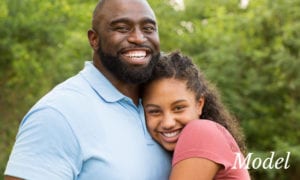 When our doctors at Skoulas, DDS and Associates in San Francisco consult with patients in need of a full mouth restoration, they're often met with the question of time. Specifically, patients what to know how long it takes to perform a full mouth restoration. Because our doctors value patient education, we want to take time to explain the full mouth restoration process, how our doctors can restore your smile, and what you can expect from your procedure, so keep reading!
What is a Full Mouth Restoration?
When San Francisco patients have many missing teeth or need to have many teeth removed, the process to restore oral function to the patient is known as a full mouth restoration. Choosing to have a full mouth restoration is a big decision, and our doctors strive to make the process as easy as is possible by providing fully consultations, individualized treatment plans, and ensuring patients fully understand everything before they begin their treatment.
Our Doctors Can Restore Your Smile in Several Ways
Because every man and woman are different, with different needs, and different physical characteristics, there is not a one-size-fits-all treatment plan for a full mouth restoration. Instead, our doctors can utilize any combination of the following treatment methods:
Dental implants, bridges, or crowns to restore lost teeth
Bone grafting to rebuild the jawbone and so it is strong enough to hold implants in place
Veneers to give existing teeth a rejuvenated look
Tooth extraction to remove any decayed or damaged teeth that are beyond saving
Teeth whitening to improve up the aesthetics of remaining teeth
Soft tissue grafts to help repair damaged or lost gum tissue
Invisalign to pull the teeth into better alignment
Orthognathic surgery to reposition the jaw into the correct alignment
Patients in the San Francisco area who choose our doctors for a full mouth restoration find that they enjoy both cosmetic and functional benefits from their treatments. They have more self-confidence and are able to eat and speak without issue.
What is the Full Mouth Restoration Procedure Like?
As we mentioned, a full mouth restoration procedure is a combination of procedures that vary from patient to patient. However, in most cases, patients are required to visit our doctors several times as they gradually work to restore the mouth.
Every treatment plan begins with a consultation at Skoulas, DDS and Associates. To fully understand the issues at hand, one of our doctors will fully examine your mouth and areas of concern, and take a full set of X-rays, pictures, and impressions.
When you visit our San Francisco office for treatment, you will be made comfortable. This could include the use of a local anesthetic or full IV sedation to ensure you do not experience discomfort during your procedure. Our doctors will then get to work carefully performing your full mouth restoration and are committed to giving you the best results possible.
Depending on your specific treatment plan, patients can expect to have any needed major procedures performed early to allow ample recovery time. After these procedures have fully healed, our doctors can then perform the finishing touches by improving the overall aesthetics with less-invasive procedures such as teeth whitening.
While we can't provide a definitive answer for how long your full mouth restoration will take, we can say that you will fall in love with your smile when all is said and done. The time it takes to complete your treatment will be well worth your wait!
Let Our Doctors at Skoulas, DDS and Associates in San Francisco Give You the Smile of Your Dreams!
The doctors at Skoulas, DDS, take your well-being and happiness very seriously.
If you're suffering from a smile that needs a full restoration, give them a call today at (415) 757-0110 to book your initial consultation and find out how they can help you get the smile you deserve.
Recent Posts
Contact Us
Skoulas DDS - The SF Cosmetic Dentist
450 Sutter Street, Suite #1616
San Francisco, CA 94108
Monday | 9am - 6pm
Tuesday | 9am - 6pm
Wednesday | 9am - 6pm
Thursday | 9am - 6pm
Friday | 9am - 6pm
Saturday | Closed
Sunday | Closed