How Long Do Dental Bridges Last?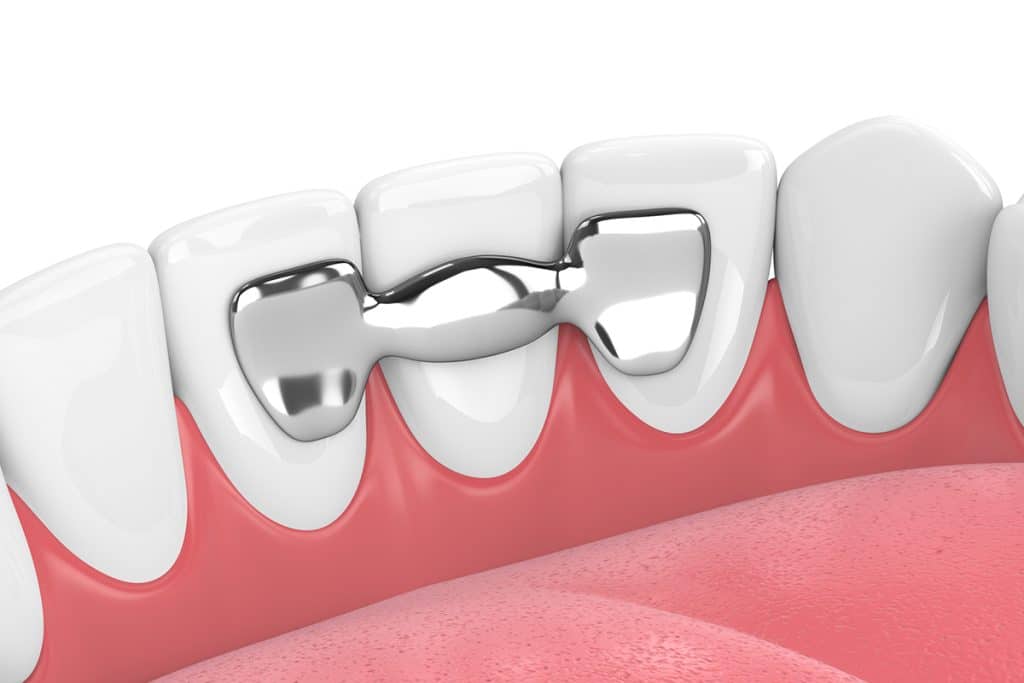 If you have missing teeth, ask your dentist about how to replace them. An option they might recommend is a dental bridge.
When choosing how to replace a missing tooth, you may understandably have some questions about the longevity of a dental bridge in comparison to other options.
Many factors can influence the lifespan of a dental bridge. The best way to learn more about this topic is to discuss it with your dentist. In the meantime, the following general overview will provide some basic information regarding a dental bridge's typical lifespan.
What Is a Dental Bridge?
Dental bridges come in a variety of forms. If you're considering this treatment option, your dentist can explain these options in greater detail.
Typically, though, a dental bridge consists of a false tooth called a pontic. On either side of the pontic, replacing the missing tooth, are crowns. These crowns cover the healthy teeth adjacent to a gap in a patient's smile. They are the support needed to help the pontic close the gap.
How Long Do Dental Bridges Last?
According to the American Dental Association, patients typically need to replace dental bridges every five to seven years. However, if a patient cares for a dental bridge proactively, it may stay in good condition for up to a decade.
Factors Affecting a Dental Bridge's Lifespan
How long a dental bridge lasts can vary depending on such factors as:
Oral hygiene: A patient's commitment to their oral health can play a significant role in the lifespan of a dental bridge. Through brushing and flossing regularly, a patient can guard against decay that could otherwise compromise a dental bridge's structural integrity.
Dental visits: All adults should see their dentist at least once every six months. Doing so is particularly important if a patient has a dental bridge. Their dentist needs the opportunity to monitor the condition of the bridge and promptly address decay or other issues that could jeopardize it.
Lifestyle: Engaging in activities like contact sports could put a patient at risk of damaging a dental bridge. Your dentist may explain how various lifestyle factors could affect the longevity of your dental bridge.
Dental bridge location: Some dental bridges wear down faster than others due to their position in a patient's mouth. If a dental bridge is in a position that involves frequent chewing, it may sustain more wear-and-tear than a bridge in a different location would.
Tooth grinding: Tooth grinding can damage a dental bridge. If a patient grinds their teeth often, a dentist may be able to offer recommendations for guarding against this.
Diet: Maintaining a balanced diet helps a patient avoid dental decay, which might otherwise diminish the lifespan of a dental bridge. Because hard foods can damage dental bridges, patients should strive to avoid these as well.
Remember, your dentist can discuss this topic with you more thoroughly. Along with helping you better understand whether a dental bridge is the right option for replacing your teeth, they can explain the steps you may take to maximize your dental bridge's lifespan.
Learn More About Dental Bridges in San Francisco
At Skoulas DDS, offering cosmetic dentistry services to patients throughout San Francisco, we'd be happy to answer your questions about dental bridges. Get started by contacting us online or calling us at 415-757-0110 to request an appointment today.
Recent Posts
Contact Us
Skoulas DDS - The SF Cosmetic Dentist
450 Sutter Street, Suite #1616
San Francisco, CA 94108
Monday | 9am - 6pm
Tuesday | 9am - 6pm
Wednesday | 9am - 6pm
Thursday | 9am - 6pm
Friday | 9am - 6pm
Saturday | Closed
Sunday | Closed