How Do I Know If I Need Porcelain Crowns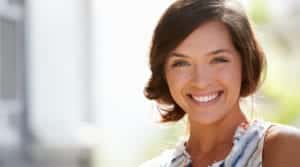 Posted on November 16, 2017
Here at our offices in the financial district, one of the most common procedures that Dr. Skoulas performs are porcelain crowns. San Francisco patients can get beautiful, natural-looking teeth restored using this simple and highly effective procedure.
But how do you know if you need a porcelain crown? San Francisco patients are often busy with work, social life, and their hobbies. Many patients may want to avoid spending time in a dentist's chair. However, very serious issues can be corrected with a simple porcelain crown. We'll look at some of the symptoms and issues that a porcelain crown can correct.
Signs You Need a Porcelain Crown
San Francisco patients suffering from a variety of issues and symptoms can get incredible (and fast) treatment with a porcelain crown.
Cracked tooth – While a small crack can sometimes be filled, larger cracks will require a crown. While a broken bone can heal itself back together, your teeth cannot. Cracks in your teeth allow bacteria to quickly collect in the very core of the tooth and can cause rapid decay. Getting a porcelain crown is a great way to fix the issue and leave patients with a beautiful, natural-looking tooth.
Big cavities – For small cavities, a simple filling is enough to remove the decay and fill in the hole. But larger cavities often can't be filled. In these cases, a porcelain crown is the suited option.
Stains – For stains on the surface of the teeth, Dr. Skoulas offers in-office and take-home teeth whitening. But in some cases, the stain is on the inside of the tooth. While it may not cause discomfort or be a risk, many patients opt to get a porcelain crown to eliminate the discolored tooth.
Root canal – When a tooth becomes infected in its very center (called the pulp), the only option is to perform a root canal. During the procedure, Skoulas removes all of the infected pulp and stuffs the tooth with a medical grade filler. But this leaves the tooth hollow and weakened. In many cases, a porcelain crown can strengthen the tooth.
Why Work with Dr. Skoulas for Your Porcelain Crown
San Francisco is one of the most beautiful places on earth to live. The ocean, national parks, and our gorgeous city make living in the Bay Area an absolute pleasure. Many of our patients tell us that they want to look their best so that they can feel confident in their work and social lives. Having a healthy, white, and straight smile can give you the self-confidence to smile, speak up in meetings, and make your dreams come true.
Our patients love how kind, gentle, and compassionate Dr. Skoulas is during their visits. We know that visiting the dentist can cause some of our patients a lot of anxiety. That is why we offer a wide range of anesthetic options, as well as Netflix and Spotify at our dental stations to help you relax and stay comfortable. Take a look at our Reviews Page to see what our patients have to say about working with Dr. Skoulas.
If you're suffering from any dental pain or discomfort call our San Francisco offices right now at (415) 757-0110. Dr. Skoulas is willing to work around your busy schedule and even comes in at night or on the weekends.
Recent Posts
Contact Us
Skoulas DDS - The SF Cosmetic Dentist
450 Sutter Street, Suite #1616
San Francisco, CA 94108
Monday | 9am - 6pm
Tuesday | 9am - 6pm
Wednesday | 9am - 6pm
Thursday | 9am - 6pm
Friday | 9am - 6pm
Saturday | Closed
Sunday | Closed