How Can I Remove Stains from Teeth Caused By Smoking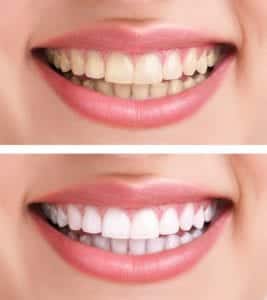 Posted on October 26, 2018
Anyone in San Francisco who has smoked for prolonged periods of time will likely experience discolored teeth at some point. This is a known result of smoking, but the good news is the discoloration doesn't have to be permanent. There are plenty of products and kits available on the market claiming to be the best for removing stains from the teeth caused by smoking, but the truth is not many of those products are effective. When people in San Francisco visit Dr. Skoulas for a professional teeth whitening treatment, they will have a bright and shiny smile they can be proud of in a very short amount of time.
Get a Professional Teeth Whitening Treatment
Technology has advanced so much over the years that teeth whitening treatments are a routine procedure. If you're worried it may be too late to whiten your stained teeth from smoking, bear in mind, Dr. Skoulas has performed numerous teeth whitening treatments that help patients boost their self-confidence and feel better about their overall appearance. Stains on the teeth caused by smoking are some of the most common stains Dr. Skoulas treats, and the professional treatment typically exceeds the expectations for San Francisco patients.
Two Types of Effective Teeth Whitening Treatments
The most effective teeth whitening treatment is the in-office treatment provided by Dr. Skoulas. However, she also offers a take-home teeth whitening option for certain patients. The in-office method usually takes about an hour to complete, will lighten up the color of the teeth by roughly two shades and the results will be seen immediately. For the take-home method, Dr. Skoulas will provide patients with a bleaching material and dental trays to wear for 20-30 minutes each day for up to three months. Both methods offer the most effective results compared to any other over-the-counter teeth whitening treatment, and Dr. Skoulas can indicate which type is ideal for each patient.
Maintain Shiny Teeth with Quality Oral Hygiene Habits
Once patients have the shiny white teeth, they desire, using teeth whitening toothpaste recommended by their dentist can help maintain the appearance of the teeth. Teeth stains caused by smoking can take a long time to develop, but many patients who receive teeth whitening treatments are motivated to do what it takes to keep their teeth white, even if it means quitting or significantly reducing the amount of smoking they do. There's always the possibility of the teeth becoming stained again, but as long as proper dental hygiene habits are practiced, San Francisco patients can enjoy shiny white teeth for years to come.
Skoulas, DDS loves seeing their patients walk out of their office with a big smile and shiny white teeth. Even patients with the toughest stains on their teeth have been pleasantly surprised with the results Dr. Skoulas produces with her teeth whitening treatments. No one deserves to live their lives hiding their smile due to stained teeth.
To learn more about our teeth whitening procedures, contact us at (415) 757-0110 to schedule an appointment to brighten your smile up today.
Recent Posts
Contact Us
Skoulas DDS - The SF Cosmetic Dentist
450 Sutter Street, Suite #1616
San Francisco, CA 94108
Monday | 9am - 6pm
Tuesday | 9am - 6pm
Wednesday | 9am - 6pm
Thursday | 9am - 6pm
Friday | 9am - 6pm
Saturday | Closed
Sunday | Closed