Foods and Drinks That Are Staining Your Teeth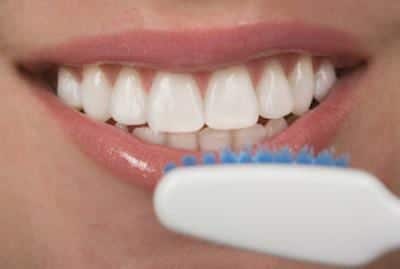 Tooth enamel is extremely porous, which makes it susceptible to stains.  Any foods or beverages are absorbed by your teeth and staining can occur.  The color of your food is not the only thing to watch out for; the level of acidity in the food or beverage can make a huge impact on the color of your teeth as well.  Acidic foods and beverages promote staining because it wears away the enamel of your teeth.
Here are some foods and beverages that stain your teeth easily…
Because of its dark color and acidic nature, coffee can easily latch on to tooth enamel.  Adding milk can lessen the stain effect.
Although red wine can reduce inflammation an can be good for preventing gum disease, it deep red color can leave stains on your teeth.  Rinsing your mouth after drinking red wine can lessen the staining effect on your teeth.
Any tomato based sauce can stain your teeth because of its bright color and acidity.  Eating lettuce or broccoli, which can form a protective barrier on your teeth, can lessen the staining effect it can cause.
Recent Posts
Contact Us
Skoulas DDS - The SF Cosmetic Dentist
450 Sutter Street, Suite #1616
San Francisco, CA 94108
Monday | 9am - 6pm
Tuesday | 9am - 6pm
Wednesday | 9am - 6pm
Thursday | 9am - 6pm
Friday | 9am - 6pm
Saturday | Closed
Sunday | Closed