Enhance Your Professional Appearance with Cosmetic Dentistry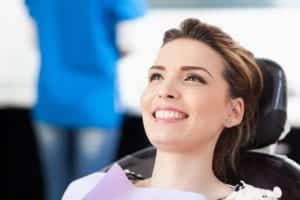 Posted on May 24, 2016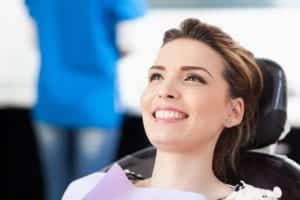 Speaking to clients and colleagues requires poise and confidence that can be hard to channel with damaged teeth. Some San Francisco patients even go so far as only flashing a closed-lipped smile to avoid the embarrassment of uneven, discolored, or missing teeth. Fortunately, experienced cosmetic dentist Dr. Antigone Skoulas can provide you with the winning smile you need to truly succeed.
How Can Veneers Enhance My Smile?
Veneers are very thin porcelain shells that are placed over the front of your natural teeth. The result is an even and bright smile that conceals any underlying cosmetic issues with your teeth. Veneers are a quick and effective way to improve the appearance of teeth that are:
Discolored
Uneven
Chipped
Dr. Skoulas uses high-quality material and respected dental laboratories to ensure that your veneers appear natural and last for years. She is also sensitive to the needs of professionals who may need appointments before work, after work, or during the weekend, and keeps her practice open at times that are convenient for you.
How Long Is the Procedure to Place Veneers?
Dr. Skoulas will be able to place your veneers in just two appointments. The first appointment is to prepare your teeth for permanent veneers and place temporary ones. On the second appointment, Dr. Skoulas will shape your veneers based on your initial consultation and switch out the temporary ones for the permanent.
To schedule a consultation for more information about veneers, call Dr. Skoulas' San Francisco office at (415) 757-0110.
Recent Posts
Contact Us
Skoulas DDS - The SF Cosmetic Dentist
450 Sutter Street, Suite #1616
San Francisco, CA 94108
Monday | 9am - 6pm
Tuesday | 9am - 6pm
Wednesday | 9am - 6pm
Thursday | 9am - 6pm
Friday | 9am - 6pm
Saturday | Closed
Sunday | Closed