Emergency Dental Care for a Chipped Tooth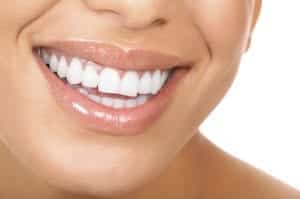 Posted on May 22, 2017
Sometimes there are difficulties that happen in life that must be dealt with immediately. For instance, when you chip your tooth, most of the time San Francisco patients like to get it fixed as soon as possible. When this happens, it's important to have your priorities in order. Besides keeping calm and figuring out what to do after chipping your tooth, having access to an 24 hour dentist who is available 24 hours is critical to correct the problem as quickly as possible.
Dr. Skoulas understands that having a chipped tooth is a dental emergency that needs to be attended to right away. San Francisco patients choose Dr. Skoulas because we specialize in aesthetic dentistry and can schedule appointments quickly, meeting the needs of our patients. When it comes to broken or chipped teeth, we will help remedy the problem as soon as possible.
When Is a Chipped Tooth an Emergency?
To correct your chipped tooth, it largely depends on the severity of your condition. If you've chipped off a portion of your tooth, your dentist may only need to use bonding to replace a tooth-like material reforming your tooth's shape. This usually isn't considered an emergency if you have only a small chip, as the issue can be solved quickly in one appointment.
However, if you chip a large portion of your tooth, you may need more assistance. This could cause a lot more discomfort and pain than a smaller chip, and you might need to seek someone immediately to help alleviate the pain. For San Francisco patients that suffer from a large chip, the procedure itself will also take longer. Depending on how much is chipped off, it may be possible that you will need a crown or a full replacement to fix the tooth. Unlike a small chip that can use bonding, you may need to schedule multiple visits so that your 24 hour dentist can repair the problem.
How Can a 24 Hour Dentist Help?
When you have a larger part of your tooth missing, an emergency dentist may come in handy. Typically, when you have this kind of chipped tooth, you will be experiencing pain or discomfort in your teeth. If it is mild pain, you could wait until normal office hours. However, if you trip and accidentally injure your teeth at home, in the middle of the night, you might not be able to wait until the morning.
Taking the Next Step
If you need a replacement as soon as possible, we highly recommend seeking our Dr. Skoulas in San Francisco. Our office specializes in aesthetic dentistry and can schedule earlier appointments for patients who need it. She can even schedule appointments over the weekend or later on in the day. Depending on each San Francisco patient's individual needs, she can cater to a specific schedule that accommodates them.
If you have a chipped tooth or an oral issue that can't wait until regular office hours, call our office today at (415) 757-0110 to schedule an appointment. Contact us as soon as possible so our emergency dentist can see you soon and fix that beautiful smile of yours.
Recent Posts
Contact Us
Skoulas DDS - The SF Cosmetic Dentist
450 Sutter Street, Suite #1616
San Francisco, CA 94108
Monday | 9am - 6pm
Tuesday | 9am - 6pm
Wednesday | 9am - 6pm
Thursday | 9am - 6pm
Friday | 9am - 6pm
Saturday | Closed
Sunday | Closed