What is the Difference Between Bonding and Veneers?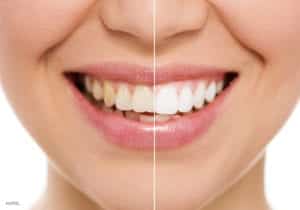 Posted on September 5, 2019
Are you a San Francisco resident considering a smile makeover? If so, you may be weighing out the options of getting porcelain veneers or dental bonding performed. You've likely already read online that both options are similar in the issues that they address, but how are they different? Read on as our doctors explain.
Different Degrees of Cosmetic Issues Are Addressed by Porcelain Veneers and Bonding
Porcelain veneers address similar issues to bonding. However, veneers address a wide variety of cosmetic issues from minor to severe including:
Fix severely discolored teeth from previous habits such as long-term smoking
Cover up chipped, cracked or worn-down teeth
Provide an alternative to orthodontics by covering up gapped or crooked teeth
Alternatively, bonding addresses small to medium in severity including:
Small stains, but not complete recoloring of the teeth like porcelain veneers.
Chipped or cracked teeth.
Fill in small gaps or slightly misshapen teeth.
As you can see, veneers and bonding address similar issues, but porcelain veneers address issues that are more significant.
San Francisco Dental Patients Can Expect Veneers to Last Longer Than Dental Bonding
Living in San Francisco is expensive – we all know that! Getting the best value of your cosmetic dental treatment may, then, be an important factor for you.
Porcelain veneers are estimated to last about 15 years. Bonding, however, only lasts 10 years. The fact that you get an extra 5 years out of veneers is a common reason why patients eligible for both procedures choose veneers over bonding.
Bonding is More Prone to Chipping
Porcelain veneers are made of strong material – porcelain. Bonding, however, is made of less strong material – composite resin. Because bonding is not as strong, San Francisco patients who choose bonding over veneers are more likely to have their dental bonds chip and stain.
If you're going to invest in a smile makeover, you want it to last and look good as long as possible. For this reason, many cosmetic dentistry patients choose veneers over bonding.
Veneers Can Transform an Entire Smile While Bonding is Meant to Address a Few "Problem" Teeth
As the title describes, veneers are the go-to, non-orthodontic, non-surgical solution for patients who want a complete smile makeover. They can address an entire mouthful of teeth issues. And they provide beautiful results.
Bonding, however, is really only designed to address a few teeth that have cosmetic issues. If you need a total smile makeover, bonding is less likely to address all your needs.
Schedule Your Cosmetic Dentistry Appointment with San Francisco's  Cosmetic Dentists Today!
If you have cosmetic dental issues you'd like to address, contact our doctors to schedule an appointment. Doing so will allow her to examine your teeth and determine if bonding or veneers are right for you. She'll also be able to develop a personalized treatment plan and explain it to you, so you understand every step she needs to take to give you a smile you'll love!
To schedule an appointment with one of our doctors call their practice today at (415) 757-0110.
Recent Posts
Contact Us
Skoulas DDS - The SF Cosmetic Dentist
450 Sutter Street, Suite #1616
San Francisco, CA 94108
Monday | 9am - 6pm
Tuesday | 9am - 6pm
Wednesday | 9am - 6pm
Thursday | 9am - 6pm
Friday | 9am - 6pm
Saturday | Closed
Sunday | Closed