What is the Difference Between a Cosmetic Dentist and a Regular Dentist?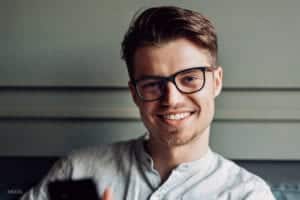 Posted on March 11, 2020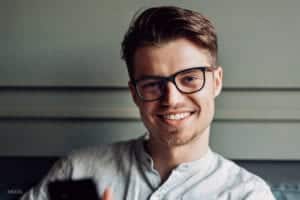 Men and women in San Francisco with dental issues, whether they be cosmetic or medical in nature, visit Skoulas, DDS and Associates on a daily basis. Many of these patients have chosen our doctors because of the added benefit of their distinction as cosmetic dentists.
Many people wonder what the difference is between a cosmetic dentist and a regular dentist, so in this blog, we'd like to explain some of the main characteristics that differ between the two.
What is a Regular Dentist?
A regular dentist focuses primarily on correcting dental problems and reducing pain caused by these dental problems. Regular dentists also provide preventative care to patients through bi-annual cleanings, X-rays, and exams. This preventative care aids their patients in preventing oral conditions such as cavities and gum disease, which could lead to expensive treatments later down the line.
What is a Cosmetic Dentist?
A cosmetic dentist improves oral healthcare by performing dental work with the focus of improving the appearance of the teeth and gums. Cosmetic dentists focus on improving patients' overall dental aesthetics by correcting the color, shape, position, size, and alignment of the smile.
Common Procedures Provided by a Cosmetic Dentist
While both regular dentists and cosmetic dentists have the same education and training, the benefit of choosing a cosmetic dentist for your oral healthcare is that they have additional training in procedures that focus on the aesthetics of the teeth and the overall appearance of the smile. Some of the most common procedures performed by a cosmetic dentist are:
Comfort is Key
Another reason that patients choose a cosmetic dentist over a regular dentist for their care is that cosmetic dentists are qualified to provide oral anesthesia. By administering the right type of sedation, our doctors are able to keep you sedated just enough so that you are pain-free and unaware of your treatment. Types of oral anesthesia provided by our doctors at Skoulas, DDS and Associates are:
Oral Sedation or Conscious Sedation
Nitrous Oxide sedation
IV (intravenous) Sedation or Twilight Sleep
General Anesthesia
Our Doctors at Skoulas, DDS and Associates Are Highly Qualified Cosmetic Dentists
If you are looking for a cosmetic dentist in San Francisco to improve the look and function of your smile, our doctors are here to help!
No matter your concern, contact our doctors at (415) 757-0110 to schedule your first consultation. 
Recent Posts
Contact Us
Skoulas DDS - The SF Cosmetic Dentist
450 Sutter Street, Suite #1616
San Francisco, CA 94108
Monday | 9am - 6pm
Tuesday | 9am - 6pm
Wednesday | 9am - 6pm
Thursday | 9am - 6pm
Friday | 9am - 6pm
Saturday | Closed
Sunday | Closed