Difference Between Dental Bonding and Porcelain Veneers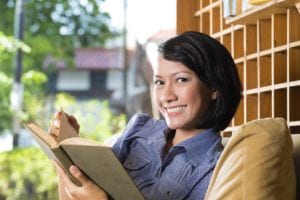 Posted on December 19, 2016
If you have missing or damaged teeth, you may be seeking aesthetic dentistry. Stains, discoloration, and cracked teeth are also typically unwanted features that make people seek out a solution. Because of this, aesthetic dentistry is becoming more popular for San Francisco residents looking for a way to improve their smiles. Ranging from teeth whitening to dental implants, cosmetic dentists like Dr. Skoulas can help get you to achieve the look you want. At our office, we strive to provide patients with the best treatment available for any options they want, prioritizing aesthetic as well as dental health. While there are many procedures that help improve your smile, dental bonding and porcelain veneers are two of the most common treatments for damaged or missing teeth.
Both bonding and veneers provide a similar function, which is to help positively alter your smile. However, the two processes are very also different and offer various advantages for each. For San Francisco patients seeking aesthetic dentistry treatment, we recommend knowing all of your options. To know whether or not receiving bonding or veneers is the right choice for you, you need to understand what each procedure's function and the ultimate goal is.
What is Dental Bonding?
Dental bonding is a very popular choice in aesthetic dentistry for many patients. Your dentist will use a tooth-colored material that closely resembles your other teeth to make up for missing parts of your teeth. This material is called composite resin and is also used for dental fillings to match in a very subtle, natural way. This process is very popular for San Francisco residents because it blends in perfectly with minimal invasiveness. Dr. Skoulas applies this material carefully to the teeth that need the bonding, which can usually be done in one visit. Bonding is typically less costly than porcelain veneers in aesthetic dentistry.
A Little Bit More About Porcelain Veneers
Porcelain veneers are also very common for San Francisco patients seeking a cosmetic restoration. The purpose of veneers is to correct aesthetic issues in your teeth. This can range from a number of things such as chips in your teeth, visible cracks, erosion over time, or obvious discoloration. Veneers can even help reshape your teeth and fix alignment issues. As far as cosmetic options go, porcelain veneers are probably the option that will provide the most natural result. Because they are permanent and the use a very thin material, these replacements closely resemble real teeth. Veneers are usually a common choice because they last a very long time for patients. They are also stain-resistant so that in the future you are less likely to accumulate further discoloration. This procedure typically requires two visits. However, a consultation can help verify this information.
If you're still not sure whether or not dental bonding or porcelain veneers are the best choice for you, please contact us today to ask! Call Dr. Skoulas at (415) 757-0110 and we'll set up a consultation as soon as possible.
Recent Posts
Contact Us
Skoulas DDS - The SF Cosmetic Dentist
450 Sutter Street, Suite #1616
San Francisco, CA 94108
Monday | 7:30am - 5pm
Tuesday | 7:30am - 5pm
Wednesday | 7:30am - 5pm
Thursday | 7:30am - 5pm
Friday | 7:30am - 2pm
Saturday | Closed
Sunday | Closed