Dentistry at the Speed of Business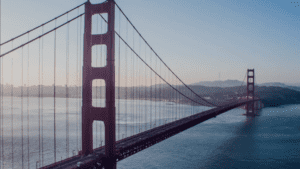 Posted on February 16, 2016
Finding to time to see your dentist for routine check-ups, let alone to have cavities filled or aesthetic procedures to improve your smile can be impossible. Dr. Antigone Skoulas offers San Francisco patients convenient appointment times at her office located in the middle of San Francisco's financial district.
As a specialist in cosmetic and general dentistry with an M.B.A., Dr. Skoulas not only understands your dental needs, but respects that you have limited time as a professional. She has shaped her practice around working professionals who require effective, timely dental care that fits their schedules.
San Francisco Dentist for Working Professionals
Dr. Skoulas values her patients' time and knows that making an appointment is half the battle to better dental health. To accommodate your needs and work schedule her practice offers:
Extended office hours before and after work (8 am to 6 pm Monday through Friday)
Open availability on Saturday (8am to 6pm).
Convenient lunchtime procedures that last approximately one hour so that you can return to work.
Customized treatment plans that help you avoid missing time from work.
With an office centrally located in San Francisco's financial district, most patients are no more than ten minutes from this San Francisco dentist office. For patients who are unable to come during the week, Dr. Skoulas has open availability on Saturday so that you have a few days to recover from more involved procedures.
For a general dentist and specialist in cosmetic dentistry with extended availability and excellent results, call Dr. Skoulas' San Francisco office at (415) 757-0110 to make an appointment today.
Recent Posts
Contact Us
Skoulas DDS - The SF Cosmetic Dentist
450 Sutter Street, Suite #1616
San Francisco, CA 94108
Monday | 9am - 6pm
Tuesday | 9am - 6pm
Wednesday | 9am - 6pm
Thursday | 9am - 6pm
Friday | 9am - 6pm
Saturday | Closed
Sunday | Closed