Dentist or Detective? Major Health Clues Your Mouth Provides: Part I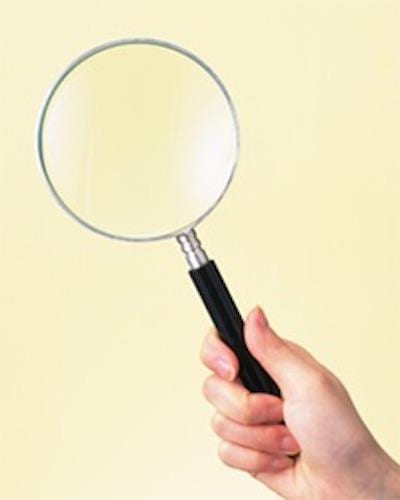 Chew on this for a minute: just by glancing inside your mouth, your dentist can tell you a number of things that may be news to you and your doctor! Surprising as it may sound, your oral health can speak volumes about the rest of your body, and something as simple as a routine dental checkup can benefit your health and wallet big time. From harmful habits to life-threatening diseases, find out what clues your mouth can provide about your wellbeing.
The Presence of Disease
Many connections between your mouth and larger health issues have to do with bacteria. Studies have shown that heart disease and endocarditis (an inflammation of the lining of your heart), in particular, are linked to gum disease – a bacterial infection of the mouth. Inflamed gums can also signal a vulnerable immune system, which can be due to diabetes or disorders such as Sjogren's syndrome. Furthermore, patients who are pregnant and are diagnosed with periodontitis may be at a heightened risk for birth-related issues, as studies have shown a connection between gum disease and both premature birth and low birth weight.
In addition to gum problems, other oral matters are also telling. Tooth loss, for instance, has commonly been linked with both osteoporosis and Alzheimer's. And lesions of the throat occur often in individuals suffering from HIV or AIDS. Last but not least, a dental exam can detect both oral and throat cancer, which typically present themselves via sores or patches that don't go away. Suffice it to say, dental checkups can prove themselves invaluable when it comes to early detection of life-threatening health conditions.
Incompatibility With Certain Medications
While you may already be aware of and treating a health condition, a dentist can help identify whether or not the medicine you are taking is causing other complications. Dry mouth, a condition that causes oral issues such as halitosis, fungal infection, and tooth decay, is a known side effect of hundreds of commonly prescribed medications including:
| | | |
| --- | --- | --- |
| PAINKILLERS | ANTIBIOTICS | ANTIDEPRESSANTS |
| ANTIHISTAMINES | ASTHMA INHALERS | DIURETICS |
| SEDATIVES | CORTICOSTEROIDS | STATINS |
If you're currently undergoing medical treatment and/or using prescription drugs, be sure to have your dentist examine your mouth for any harmful side effects.
Sources:
Your Mouth, Your Health. (2015, July 23). Retrieved July 25, 2015, from http://www.webmd.com/oral-health/ss/slideshow-teeth-gums
What conditions may be linked to oral health? (2013, May 11). Retrieved July 14, 2015 from http://www.mayoclinic.org/healthy-lifestyle/adult-health/in-depth/dental/art-20047475?pg=2
Recent Posts
Contact Us
Skoulas DDS - The SF Cosmetic Dentist
450 Sutter Street, Suite #1616
San Francisco, CA 94108
Monday | 7:30am - 5pm
Tuesday | 7:30am - 5pm
Wednesday | 7:30am - 5pm
Thursday | 7:30am - 5pm
Friday | 7:30am - 2pm
Saturday | Closed
Sunday | Closed