Dental Implants vs. Bridges – Which is Best For Me?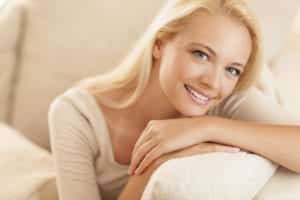 Posted on March 9, 2016
Dental Implants
For the replacement of one or many missing teeth, dental implants can provide a number of benefits over bridges including:
Protection from bone loss: When teeth are lost, the jaw bone in the surrounding area can diminish over time and be reabsorbed into the gums. Dental implants prevent this because they are inset directly into the bone rather than on top like a bridge.
Independent of adjacent teeth: Dental implants don't require support from neighboring healthy teeth like bridges do. This allows the replacement of multiple adjacent teeth but it also protects neighboring teeth from the strain of serving as support for a bridge.
Increased durability: Quality bridges can last a long time – 10-15 years in most cases – but they generally require replacement after that. By contrast, dental implants done properly can last a lifetime and require very little maintenance. They can be brushed and flossed just like normal teeth.
Bridges
Though dental implants are a great choice, there are several reasons why a bridge could be a better option for you:
No surgery required: Many people are adverse to the idea of surgery and implants can't be placed without it. Bridges, on the other hand, provide a solution that is surgery-free.
Faster placement: Every case is unique, but generally speaking, bridges can be placed in fewer appointments and less time overall than implants.
Ideal for cases where bone loss has already occurred: Dental implants require healthy bone to anchor to. While there are methods of restoring lost bone, they can be very costly and painful. Bridges provide a more economical alternative.
When you visit us, Dr. Skoulas will carefully examine your situation and discuss your options with you. Together, we can determine which method of treatment will provide the results you desire.
Don't just live with missing teeth. Let San Francisco dentist Dr. Antigone Skoulas help you get your smile back! Contact us to schedule your appointment today.
Recent Posts
Contact Us
Skoulas DDS - The SF Cosmetic Dentist
450 Sutter Street, Suite #1616
San Francisco, CA 94108
Monday | 7:30am - 5pm
Tuesday | 7:30am - 5pm
Wednesday | 7:30am - 5pm
Thursday | 7:30am - 5pm
Friday | 7:30am - 2pm
Saturday | Closed
Sunday | Closed