The Dental Implant Process: What's Involved?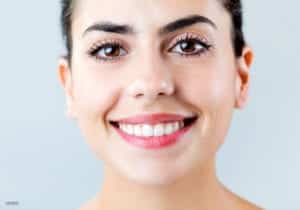 Posted on January 29, 2020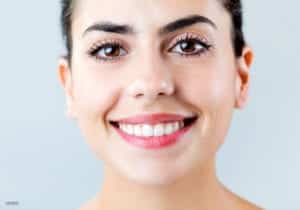 If unfortunately, you are missing one or more teeth, dental implants can provide fully renewed oral function and aesthetic appeal. In fact, dental implants are the best tooth replacement option available today. Our doctors at Skoulas, DDS and Associates strategically place titanium screws directly into the jawbone, making them secure, stable, and permanent.
If you're ready to learn more about the process of having dental implants placed, keep reading.
The 411 on Dental Implants
As we mentioned, dental implants are small titanium screws that are surgically placed into the jawbone. The bone then heals around these screws creating a permanent bond. Dental implants function like your original tooth roots by stimulating the jawbone tissue, keeping it strong, and preventing bone deterioration. Dental implants look, feel, and function like normal teeth. This means San Francisco men and women can eat and speak as they did before they lost their teeth and show off their smiles with pride!
What's Involved in the Dental Implant Process?
Before patients visit our doctors in San Francisco for their dental implant procedure, they will first come in for a one-on-one consultation. During this initial appointment, our doctors will perform a full examination, take any needed X-rays, photographs, and impressions, and talk to you about your concerns and desired results. After gathering this vital information, our doctors will determine whether or not you are a good candidate for the placement of dental implants.
On the day of your procedure, you will be given anesthesia in order to mitigate your discomfort and awareness of the procedure as our doctor's work. They will first begin by creating small incisions in the gum line where they will place the dental implants. From this incision, our doctors will be able to reach the jawbone in order to securely place the implants. After they have been placed, our doctors will then close the gums back over the top with dissolvable sutures.
After your new dental implants have been placed, a period of healing will need to occur before the replacement teeth can be attached. Once our doctors determine that the dental implants have healed appropriately to the jawbone, you will return for another short appointment to have the abutments placed on top of the dental implants. The abutment is what your final replacement teeth will be attached to. Attaching the dental crowns is the final step in the dental implant process. After they have been secured into place they will function like real teeth and San Francisco patients can bite, chew, and smile without fear.
Type of Dental Implants that Can Be Placed
Depending on the condition of each patient's oral health, our doctors will choose one of the following types of dental implants for your procedure:
Osseointegrated Titanium Dental Implants
This modern type of dental implants are made of titanium and become integrated with the bone after they have been placed into the jawbone. Our doctors position these dental implants into a prepared site in the bone, and they are then left to heal for 4-6 months. A huge benefit of Osseointegrated Titanium Dental Implants is that they are internally threaded to allow the dental prosthesis to be fastened with small screws. Our doctors can use these dental implants for single tooth replacement, or to support a full denture.
Choose Dental Implants With Skoulas, DDS and Associates in San Francisco
If you are missing one or more teeth, you could be a candidate for dental implants.
In order to find out more about how this tooth replacement option can help you, call our San Francisco office today at (415) 757-0110 to schedule your initial consultation.
Recent Posts
Contact Us
Skoulas DDS - The SF Cosmetic Dentist
450 Sutter Street, Suite #1616
San Francisco, CA 94108
Monday | 9am - 6pm
Tuesday | 9am - 6pm
Wednesday | 9am - 6pm
Thursday | 9am - 6pm
Friday | 9am - 6pm
Saturday | Closed
Sunday | Closed