Dental Fillings Care and Maintenance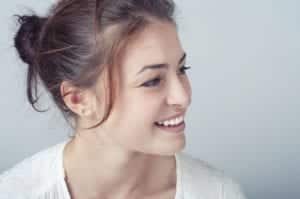 Posted on November 28, 2016
So you've neglected your dental hygiene a bit and forgot to floss or brush your teeth a couple of times. While seemingly harmless, over time those bad habits accumulated and the result was a cavity or two. Luckily for San Francisco patients, cavities can easily be fixed with dental fillings. As long as the cavity hasn't been neglected to the point of needing a crown or root canal, a filling will suffice as a way to fix the problem.
After receiving dental fillings, San Francisco patients may feel like a new person. Your smile will be restored, and you can show off those pearly whites without any toothaches or soreness holding you back. Some patients may feel that after getting the treatment, their cavity is gone and they don't have to worry about it anymore. Although dental fillings do get rid of your cavity most of the time, there is still proper care and maintenance that must be followed as a patient.
Why is Proper Care and Maintenance Important?
With regular visits and excellent care, your smile will last a very long time without any necessary treatments. When Dr. Skoulas places dental fillings, your restorations can last for many years, which is ideal for most San Francisco patients. Depending on how well you take care of your teeth, your dental fillings can last up to ten years before needing a replacement. While replacements are costly and inconvenient, you can do your part to ensure you won't need one anytime soon after treatment. We have listed some of the main ways you can help care for your dental fillings to make sure they last as long as possible.
Brushing Your Teeth
Brushing your teeth is one of the most important ways to help maintain long-lasting fillings. If your toothbrush is very abrasive, or you are rough when brushing your teeth, you can easily scratch the surface of your teeth. As your teeth will be a bit sensitive, where your fillings are, you want to make sure that you are brushing thoroughly but also carefully so that you don't damage your restorations. Brushing with a non-abrasive toothbrush is a way to avoid any unnecessary destruction to your teeth.
Frequent Flossing
Many San Francisco patients may skip this step of dental hygiene because it's typically more of a hassle than simply brushing your teeth. However, flossing is a key way to remove plaque from your teeth. In general, flossing is a great way to improve your dental health because it gets rid of debris in those hard in-between areas of your teeth. Flossing once a day is usually recommended to maintain proper dental health and help your dental fillings last.
Regular Trips to the Dentist
Lastly, but not least, regular trips to your dentist will help ensure that your dental fillings are in tip-top shape. Dr. Skoulas will work with you in our comfortable, relaxed office environment in an effort to providing the best dental care possible. As a general and cosmetic dentist, Dr. Skoulas can check your fillings and let you know whether or not they are wearing down and what you can do to help prevent this. Your dental health very important to us and we want to make sure that your dental treatment last long after your procedures.
For more information on proper care and maintenance for dental fillings, please call Dr. Skoulas at our San Francisco office at (415) 757-0110. We would love to talk with you and schedule a consultation to make sure your smile stays bright and beautiful.
Recent Posts
Contact Us
Skoulas DDS - The SF Cosmetic Dentist
450 Sutter Street, Suite #1616
San Francisco, CA 94108
Monday | 7:30am - 5pm
Tuesday | 7:30am - 5pm
Wednesday | 7:30am - 5pm
Thursday | 7:30am - 5pm
Friday | 7:30am - 2pm
Saturday | Closed
Sunday | Closed