Causes of Tooth Pain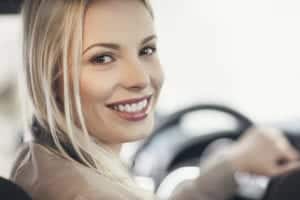 Posted on June 1, 2017
Having a toothache can feel like one of the worst pains in the world. Tooth pain can be caused by a number of issues including cavities, tooth decay, and more. Depending on how serious of the dental condition, you may have a small or a massive toothache. Regardless, it's never fun to deal with tooth pain no matter how intense. At Dr. Skoulas, we know how uncomfortable and irritating any tooth pain can be. Ultimately, toothaches typically lead to dental fillings which can be a hassle to get. That's why we've gathered some information on what causes toothaches so San Francisco patients can be prepared in taking care of their dental health for the future.
Tooth Decay
Tooth decay is one of the leading causes for toothaches and dental fillings. This is caused by a myriad of things including poor dental hygiene, plaque build-up, and more. San Francisco patients can suffer from tooth decay even from having a specific kind of diet. If you consistently eat foods that are high in sugars, the build-up of those foods can cause your teeth to decay slowly. Without proper treatment, this decay will mean that San Francisco patients have to receive dental fillings.
Teeth Grinding
Bruxism, also known as teeth grinding, is another cause for tooth pain. Some San Francisco patients grind their teeth in their sleep; others may do it subconsciously throughout the day.  Some people who grind their teeth in their sleep won't understand why they are having such massive tooth pain. This type of grinding causes your teeth to be broken down and erode over time. Because of the hard biting, this can result in tooth pain that may cause a lot of discomfort for you.
Gum Disease
When you have a gum infection, this can also be the cause of a lot of pain in your teeth. Gum disease is caused by a buildup of plaque close to your gums as well as a from a lack of proper brushing. Further along, this infection develops into gingivitis, which is a more serious version of gum disease. Initially gum disease isn't super painful, but once it moves along in stages, the pain becomes more and more uncomfortable for San Francisco patients. As a result, the pain can be pretty terrible for some patients.
How Dental Fillings Can Help
If you're having any symptoms of tooth pain, you may need dental fillings to maintain your oral health. As aesthetic dentistry is our specialty, nothing is more important than making sure our patients feel confident and completely satisfied with the appearance of their teeth. Because of this, Dr. Skoulas offers various options for our patients including both tooth-colored and metal fillings. Using high-quality components and bonding systems, we ensure that your teeth are as effective as they are beautiful. Also, we are available for both general care and emergency dental care.
For intense tooth pain, please call our office in San Francisco today at (415) 757-0110. We'd like to talk to you and figure out a solution together.
Recent Posts
Contact Us
Skoulas DDS - The SF Cosmetic Dentist
450 Sutter Street, Suite #1616
San Francisco, CA 94108
Monday | 7:30am - 5pm
Tuesday | 7:30am - 5pm
Wednesday | 7:30am - 5pm
Thursday | 7:30am - 5pm
Friday | 7:30am - 2pm
Saturday | Closed
Sunday | Closed