Can Porcelain Veneers Be Stained?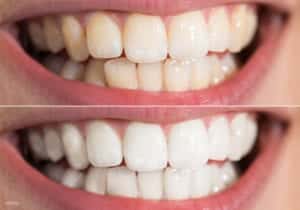 Posted on October 17, 2019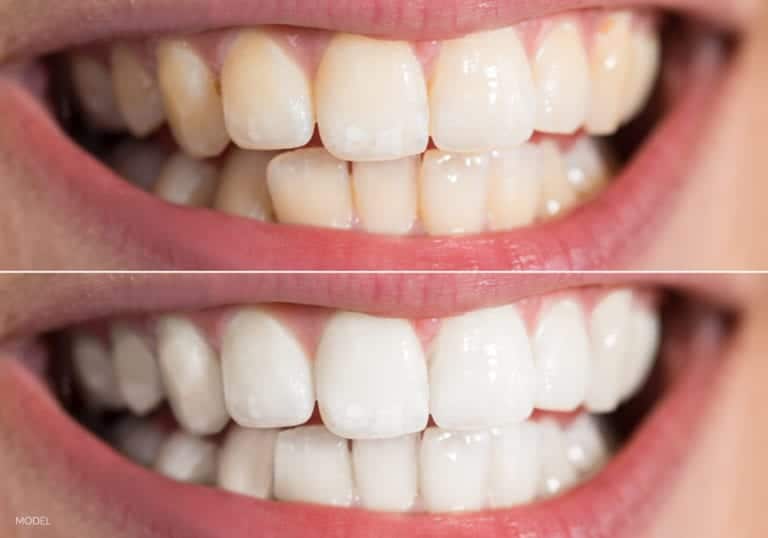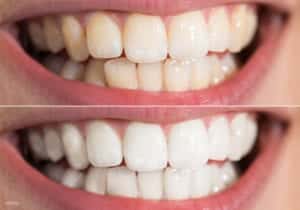 When dental patients decide to invest in porcelain veneers, they want to make sure they're getting a good product. After all, you're likely getting veneers for cosmetic concerns. You want to make sure they'll look good for years to come.
For this reason, many patients ask before moving forward with porcelain veneers placement if veneers can stain. And the answer is, for the most part – no!
Why Don't Porcelain Veneers Stain Like Natural Teeth Do?
Natural teeth are porous. And if you smoke or eat or drink certain foods like sodas, coffee, tea and red wine, or spaghetti sauce, those pores can soak up the staining aspect of those substances.
Porcelain veneers, however, aren't porous at all. They're a completely smooth material. This protects them from the staining that typically occurs on a San Francisco patient's teeth.
Porcelain Veneers Can Stain Where the Veneers Meet the Edges of Your Teeth
Unfortunately, there is one are of porcelain veneers that can stain – the part where the veneer meets your natural tooth. Usually, after veneers have been in place for about 5 years or so, San Francisco patients will notice some staining occurring in these areas.
If you notice staining around the edges of your veneers, don't head to the toothpaste aisle of your local store for the first whitening toothpaste you can find. Instead, call our San Francisco dentists. This is because whitening toothpastes can actually scratch porcelain veneers. Who wants that? Instead, our doctors can polish your veneers, and make them shine once again!
You May Notice Staining If You've "Outlived" Your Veneers' Expected Lifetime
Most porcelain veneers are expected to last about 15 years. If you've had the same set of veneers for longer than that, and they're starting to stain, it's time to see one of our doctors. During an appointment with her, she can evaluate your porcelain veneers and determine if it's time for a new set, or if she can continue polishing them to get more life out of the set that's currently placed.
What Should I Do if I Have Questions or Concerns About My Veneers?
Do you already have veneers that were placed years ago by another dentist or just recently received them from our doctors? If you have questions about the proper care of them, schedule an appointment with one of our doctors to discuss veneer care options. Our San Francisco dentists want you to grin brightly with the smile you've worked so hard for!
Whether you're curious if you can safely drink this or eat that, or if you are noticing lines where your veneers meet your teeth, our cosmetic dentists want to help! By either polishing your existing teeth or replacing teeth that have "outlived" their expected lifetime, our dentists can help you maintain that beautiful smile you've been flashing for years!
Scheduling an appointment with one of our dentists is easy. Simply call their dental practice today to book an appointment at (415) 757-0110.
Recent Posts
Contact Us
Skoulas DDS - The SF Cosmetic Dentist
450 Sutter Street, Suite #1616
San Francisco, CA 94108
Monday | 9am - 6pm
Tuesday | 9am - 6pm
Wednesday | 9am - 6pm
Thursday | 9am - 6pm
Friday | 9am - 6pm
Saturday | Closed
Sunday | Closed