Can Cavities Be Prevented?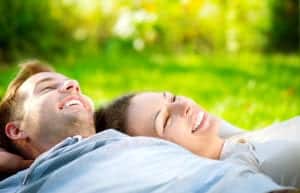 Posted on November 5, 2019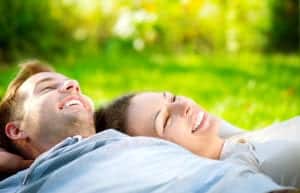 No dental patient wants to hear those dreaded words when they come into the dentist for a bi-annual check up: "You've got a cavity." Not only does that mean you must schedule a secondary dental visit despite a busy work schedule, but it also means that dreaded shot of novocaine, the drilling of one's tooth, and a tooth filling (thank goodness teeth fillings are white to match your teeth these days!).
You may have had so many cavities in the past that you think you're just prone to them. But there actually are preventative measures San Francisco dental patients can take to reduce or altogether eliminate their risk of developing cavities. They are:
Brushing Your Teeth Twice Daily with Toothpaste that Contains Fluoride
Most San Francisco dental patients likely already know they're supposed to brush their teeth twice a day. It's just basic dental hygiene. But it's possible that you're avoiding fluoride.
Whether you've heard about the "dangers" of fluoride from friends or read something on the Internet that scared you, many San Francisco residents look for more natural alternatives and ignore the advice of their dentist. But the truth is, fluoride toxicity is extremely rare, and the benefits of using fluoride certainly outweigh the risks.
If you're abstaining from fluoride or you're nervous about what you've heard about it, talk to one of our doctors. They are happy to have an open and honest conversation with you and help you come to a decision you're both comfortable with.
Flossing Your Teeth Once a Day
Flossing may seem like a nighttime chore that gets in the way of you and sleep, but it really is important! That's why your dentist keeps reminding you to do so. Brushing your teeth can only do so much. Flossing reaches those hard-to-reach spots between your teeth to get rid of harmful bacteria that causes tooth decay, and eventually, cavities.
Rinsing with a Fluoride-Containing Mouthwash
Now that we've established that you should, at the very least, have a conversation with your dentist about fluoride before deciding to avoid it, our doctors recommend you rinse your mouth daily with a fluoride-containing mouthwash. Doing so will help rid your mouth of harmful bacteria that can lead to tooth decay and cavities. Many of them actually taste good, too!
Limiting Sweets, and Brushing Immediately After Eating Them
We know it's hard to pass up that corner Nob Hill bakery, but if you want to avoid cavities, you really should be limiting the amount of sweets you eat. And when you do decide to indulge occasionally, make sure to brush those teeth immediately. That's because sugar tends to remain on your teeth longer than other, healthier foods. 
Visiting Us at Least Twice a Year for Bi-Annual Teeth Cleanings and Checkups
You didn't think we'd talk about avoiding cavities without encouraging you to see your dentist at least twice a year, did you? You should see our doctors every six months, not only to get your teeth cleaned by one of his dental hygienists but for dental x-rays that will display any cavities that might be digging their way through your teeth sooner rather than later. Getting that twice-a-year reminder about the importance of dental hygiene is also a good motivator for practicing healthy dental routines at home, too!
Need a Dentist Near San Francisco? Call Us!
If you're in San Francisco and you're looking for a dentist close to you, there's no one better to trust than the doctors at Antigone Skoulas, DDS and Associates. Offering both traditional and cosmetic dentistry options, she's the only dental care provider you'll need!
Call her office to schedule an appointment at (415) 757-0110.
Recent Posts
Contact Us
Skoulas DDS - The SF Cosmetic Dentist
450 Sutter Street, Suite #1616
San Francisco, CA 94108
Monday | 9am - 6pm
Tuesday | 9am - 6pm
Wednesday | 9am - 6pm
Thursday | 9am - 6pm
Friday | 9am - 6pm
Saturday | Closed
Sunday | Closed