Can A Cosmetic Dentist Help Patients With Missing Teeth?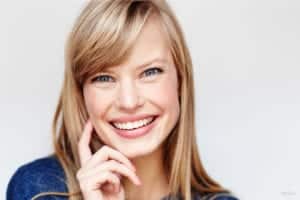 Posted on April 22, 2020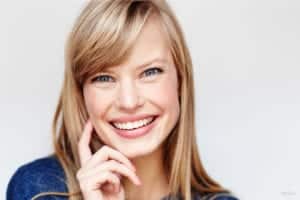 Our dentists at Skoulas, DDS and Associates prioritize patient comfort, efficiency, and quality care above all else. When men and women from around San Francisco choose one of our doctors as their cosmetic dentist, they can rest assured that they will understand their treatment options and have confidence in the procedure they choose.
Many patients from the area call on our doctors to discuss the cosmetic appearance of their smile, but many times, our doctors find that patients aren't fully aware of all that a cosmetic dentist can do to correct their missing teeth. Well, we have good news for you! Not only are our doctors fully trained in providing high-quality dental care, but they also have a keen eye for providing amazing, aesthetically pleasing results.
If you have missing teeth, let a cosmetic dentist like those at Skoulas, DDS and Associates restore your smile!
A Cosmetic Dentist Can Place Dental Implants to Restore Your Missing Teeth
Patients in San Francisco who are missing one or more teeth can visit our doctors to have dental implants placed. In truth, dental implants are the best tooth replacement option on the market today and the preferred choice of most cosmetic dentists. Dental implants are designed to last a lifetime when cared for properly, so San Francisco patients won't need to have them replaced or adjusted in the future.
Dental implants are small screws made out of titanium that are surgically placed within the jawbone. They look, feel, and function like natural teeth and provide the jawbone with the stimulation needed to ensure its continued health and strength. Patients who choose to have dental implants placed by a cosmetic dentist are happy to learn that their dental implants carry no limitations, and they are able to eat, drink, and speak without issue.
Patients are considered to be good candidates for dental implants if they have healthy jawbone and are missing one or more teeth. However, you won't be able to know your individual options until you meet with a cosmetic dentist at our practice for a one-on-one consultation.
What Are My Other Tooth Replacement Options?
Because not every San Francisco patient will be eligible for dental implants to replace their missing teeth, there are other ways a cosmetic dentist can help restore your smile.
Dentures
Some San Francisco patients choose to have dentures fitted to replace their missing teeth. Dentures are a set of artificial teeth that give men and women the look of natural teeth. While dentures are known to slip and slide when not fitted properly, you can know that our cosmetic dentists at Skoulas, DDS and Associates know how to design dentures for a perfect fit.
Dental Bridges
A cosmetic dentist can also create a dental bridge to restore your missing teeth. Dental bridges are used when patients have just one missing tooth or several in a row that are missing. This prosthesis is attached to two anchoring teeth on either side of the space in the patient's smile. Dental bridges provide men and women the opportunity to eat and speak like they did before, and they also keep the remaining teeth in place by preventing them from moving.
Choose Dr. Skoulas, DDS and Associates as Your Cosmetic Dentist
Patients who choose Skoulas, DDS and Associates for their cosmetic dentistry needs will always be warmly greeted by our friendly staff. When you meet with our doctors for your initial consultation, they will carefully examine your area of concern, take any needed images, and develop a personalized treatment plan based on your needs.
To schedule your first tooth replacement appointment, call our office today at (415) 757-0110.
Recent Posts
Contact Us
Skoulas DDS - The SF Cosmetic Dentist
450 Sutter Street, Suite #1616
San Francisco, CA 94108
Monday | 9am - 6pm
Tuesday | 9am - 6pm
Wednesday | 9am - 6pm
Thursday | 9am - 6pm
Friday | 9am - 6pm
Saturday | Closed
Sunday | Closed