Better Impressions Through Aesthetic Dentistry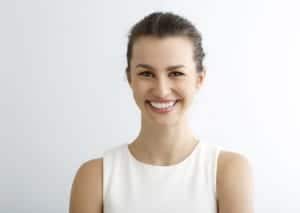 Posted on March 3, 2016
Your smile is one of the first things that people see. If you have an aesthetic dental problem, it can ruin an otherwise perfect smile and cause you to lose confidence. Whether you want to improve your smile for your professional or personal life a set of healthy teeth always makes a better impression. If you have teeth that are uneven, need fillings replaced, or simply want a brighter smile, Dr. Skoulas' practice specializes in general and aesthetic dentistry for San Francisco patients.
Aesthetic Dentistry Procedures That Can Help
Patients seeking options to improve their smile can come in for a consultation and customized treatment plan for dental work. Dr. Skoulas will take the time to outline different ways that she can enhance your smile, which include:
Veneers that restore the surface of your teeth with porcelain shells that bond to your natural teeth.
Teeth whitening for a smile that is one or two shades brighter after just one hour. Patients with sensitive teeth can also get take-home trays to avoid discomfort.
Crowns to cover your original tooth while restoring its structure and protecting it from more damage.
Bridge with three or more crowns attached to replace missing teeth by anchoring to surrounding teeth.
Invisalign to straighten teeth with clear trays that are more subtle than braces.
After a thorough exam, Dr. Skoulas will help you develop a treatment plan and schedule at her practice in the heart of San Francisco's financial district. Patients who work can schedule an appointment before or after work, during their lunch hour, or on Saturday.
For more information on how aesthetic dentistry can improve your smile, call Dr. Skoulas' San Francisco office at (415) 757-0110.
Recent Posts
Contact Us
Skoulas DDS - The SF Cosmetic Dentist
450 Sutter Street, Suite #1616
San Francisco, CA 94108
Monday | 9am - 6pm
Tuesday | 9am - 6pm
Wednesday | 9am - 6pm
Thursday | 9am - 6pm
Friday | 9am - 6pm
Saturday | Closed
Sunday | Closed