Are You Afraid of the Dentist?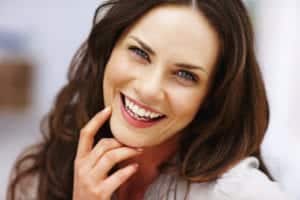 Posted on May 4, 2016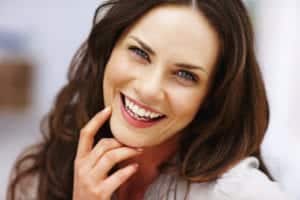 Have you ever seen the movie Little Shop of Horrors? The deranged dentist played by Steve Martin is, of course, just a humorous portrayal of an unlikely extreme, but for people who suffer from anxiety over impending dental work, he may not feel like that far off the truth.
It's estimated that 75% of dental patients experience some form of anxiety during dental appointments. That's three-fourths of all people who might put off dental work they really need due to fear, but patients of San Francisco dentist Dr. Antigone Skoulas can rest easy. Dr. Skoulas is extremely compassionate of people who suffer from dental anxiety and committed to making you feel at ease from the moment you walk in the door.
Beyond Bedside Manner
Of course a gentle manner can go a long way toward relieving your fears, but Dr. Skoulas knows that this, often, isn't enough. In addition to being a genuinely kind and caring individual, she offers the following to her patients:
Behavioral Science Based Approach: Going beyond simple gentleness and calming demeanor, Dr. Skoulas has completed additional studies in behavioral science and employs proven methods to help put you at ease.
Pain Minimization: Dr. Skoulas' technique is based around the goal of minimizing pain during procedures but she also completes a thorough review of your general health and selects the method of anesthesia based on what's most compatible with your needs.
Comfort and Distraction: ProMED goggle and earphone systems are provided during procedures, allowing you to relax while you watch your favorite show on Netflix or listen to music with Spotify in an immersive environment instead of focusing on your dental work.
If you have fears about your dental appointment, it's nothing to be ashamed of. Have an honest discussion with Dr. Skoulas about your concerns and she'll do all she can to make your visit relaxed and enjoyable.
San Francisco dentist Dr. Antigone Skoulas goes above and beyond bedside manner to ensure your appointment is anxiety free. Contact us today.
Recent Posts
Contact Us
Skoulas DDS - The SF Cosmetic Dentist
450 Sutter Street, Suite #1616
San Francisco, CA 94108
Monday | 9am - 6pm
Tuesday | 9am - 6pm
Wednesday | 9am - 6pm
Thursday | 9am - 6pm
Friday | 9am - 6pm
Saturday | Closed
Sunday | Closed