Are Dental Implants Covered By Dental Insurance?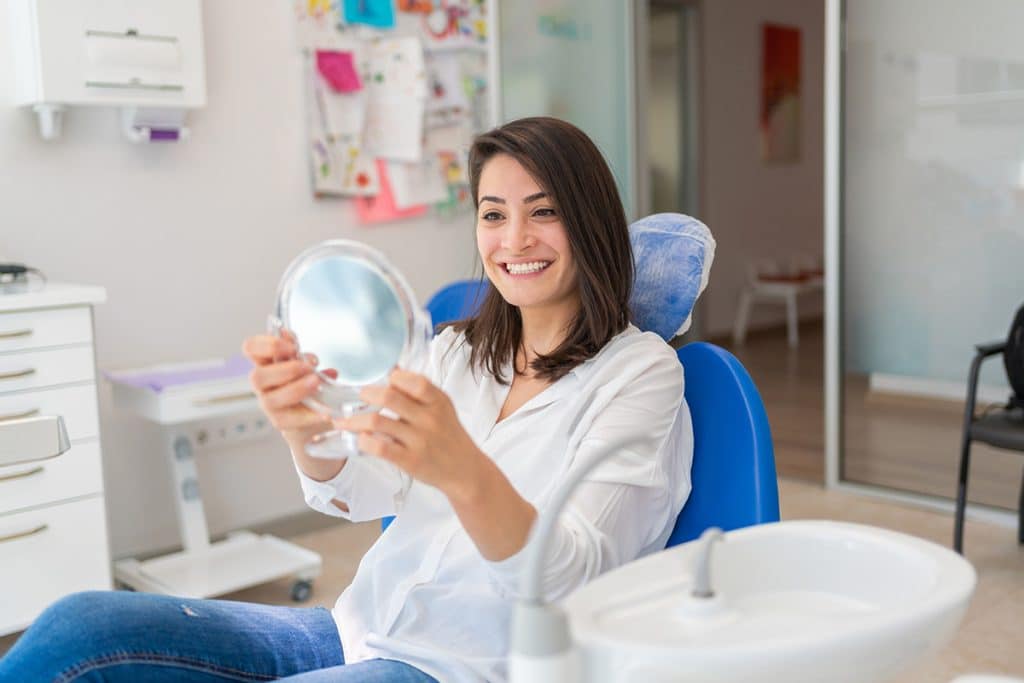 Dental insurance is nice to have because it covers a variety of dental services. But it doesn't cover everything. Unfortunately there are some procedures that may not be covered by your insurance provider or plan. 
Dental implants are becoming increasingly common as patients learn about the benefits of this highly effective tooth replacement option. Are dental implants covered by dental insurance? The answer is, it depends. Here's what you need to know when it comes to dental insurance and implants. 
What Are Dental Implants? 
Dental implants replace missing or extracted teeth with artificial teeth. They are a complete replacement of the tooth and the root, which allows them to look and function as closely as possible to your natural teeth. The root portion of the dental implants is made of titanium and shaped like a screw that is surgically placed in the bone of your jaw. The implant fuses with the bone to form a solid bond that can last a lifetime. 
When replacing a single tooth, an artificial crown is attached to the implant. When two or more teeth need to be replaced in a row, two dental implants can support a bridge. In the case of a full arch replacement, 4-6 implants can support a full denture. 
Does Dental Insurance Cover Implants? 
Some insurance providers and plans cover dental implants and some don't. The majority of basic dental plans do not cover dental implants. Insurance companies sometimes consider dental implants to be a cosmetic procedure, which is a category of dentistry that is not covered by insurance. For insurance companies that do cover implants, it only covers part of the cost. 
How Can I Get Insurance Coverage for Dental Implants?
If you don't have dental insurance or if your current plan does not cover dental implants, there are ways to get coverage. If you don't have insurance or if your employer doesn't offer it, you can purchase your own from a variety of insurance companies. Be sure to choose a provider and plan that includes coverage for dental implants if that is the procedure you need. 
If you do have dental insurance but your plan doesn't cover implants, you may be able to upgrade to a different plan that does cover dental implants. Ask your employer first if there is an option to upgrade your insurance, and you will probably have to wait until the annual open enrollment period to make changes. If your insurance is not through your employer, contact your provider directly to inquire about plans that cover dental implants. 
Financing for Dental Implants
If you don't want to purchase dental insurance or if that is not the most cost effective choice for you, another option is financing. You can use any credit card or open line of credit to pay for dental implants. There are also financing options that are specifically designed for medical expenses, which includes dental. 
Affordable Dental Implants From Skoulas DDS - The SF Cosmetic Dentist 
At Skoulas DDS - The SF Cosmetic Dentist we believe that everyone should have access to the highest quality dental care. We are in-network with Cigna, Delta, and many other PPOs and accept most major insurance plans. We will help you get the most coverage possible from your dental insurance in order to minimize your out of pocket cost. There are a variety of financing options we can recommend to help make the cost more affordable. 
To learn more, call 415-757-0110 or contact us today to schedule an appointment. 
Frequently Asked Questions
How long do dental implants last? 
When placed properly and when good oral hygiene practices are followed, dental implants can last a lifetime. Investing in dental implants is an investment in your future dental health. 
Does medical insurance cover dental implants?
Dental implants are primarily covered by dental insurance, but in some cases your medical insurance may cover part of the cost. If you need dental implants due to an injury or accident that resulted in the loss of one or more teeth, your medical insurance may kick in to cover the implants but not the prosthesis (crown, bridge, or dentures). 
Recent Posts
Contact Us
Skoulas DDS - The SF Cosmetic Dentist
450 Sutter Street, Suite #1616
San Francisco, CA 94108
Monday | 7:30am - 5pm
Tuesday | 7:30am - 5pm
Wednesday | 7:30am - 5pm
Thursday | 7:30am - 5pm
Friday | 7:30am - 2pm
Saturday | Closed
Sunday | Closed